This week we explore the remarkable influence of a written personal vision. Often regarded as a mere exercise in goal-setting, a personal vision goes far beyond that (and is very different from goals). It serves as a compass guiding individuals, companies, and even entire societies toward greatness.

So, let's jump into what a personal vision is, why it holds such significance, and some real-world examples of its transformative impact.
What is a Written Personal Vision
A written personal vision is a carefully crafted statement that outlines your aspirations, why, values, and desired future (not your goals). Like a compass, it gives you, your goals, and even your daily tasks and choices direction and purpose. By putting pen to paper, this is how you manifest your dreams, orient your future actions, and define the legacy you hope to leave behind.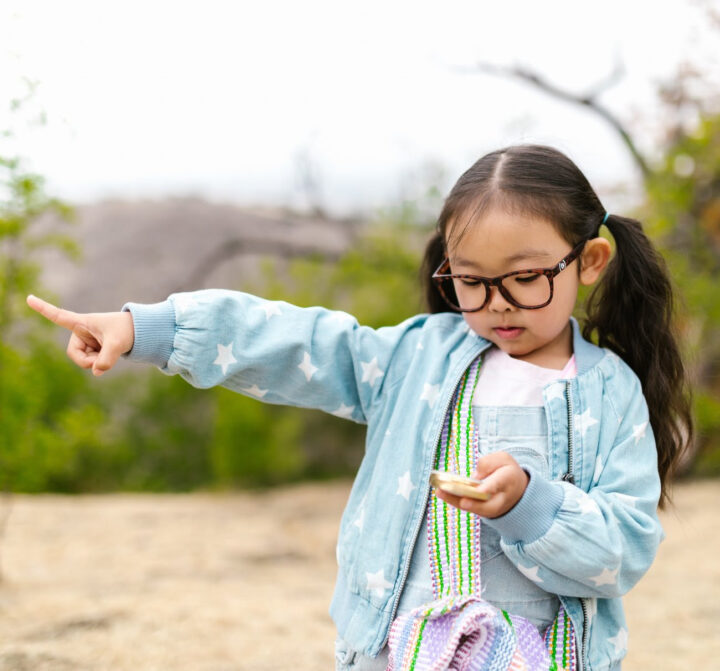 Clarity and Focus: A written personal vision brings clarity to your purpose, goals, and even daily actions. You can easily determine what matters most and what doesn't by evaluating tasks, priorities, and decisions against your vision.
A Filter for Saying No: It's important to know when to say "no." Because a vision helps you know what matters most — and what doesn't — you can readily say "no" to those things that don't align with your vision. You then accomplish more of what matters most.
Motivation and Resilience: During challenging times, your vision is a source of motivation. It reminds you of your ultimate objective and encourages you to persevere.
Alignment and Collaboration: In the realm of organizations, a shared vision aligns team members towards a common end, promoting collaboration and maximizing collective efforts. This common vision also motivates and inspires.
Measuring Progress: A written vision serves as a benchmark for evaluating progress. Individuals and organizations alike can reflect on their journey and adjust their strategies, goals, time management, and efforts accordingly.
Powerful Real-World Examples
Consider the impact of these below examples at the individual and organizational level:
Walt Disney: The visionary behind the magical world of Disney envisioned a place where families could escape reality and immerse themselves in joy and wonder. Walt Disney's personal vision led to the creation of Disney, a place where dreams come true for millions of people worldwide.
Malala Yousafzai: Her personal vision was to advocate for girls' education in Pakistan. Malala's courage and determination resulted in her being the youngest-ever Nobel Prize laureate, sparking a global movement for education equality.
Microsoft & Bill Gates: Bill's written personal vision was to place a computer on every desk in every home. This ambitious goal drove the foundation of Microsoft, revolutionizing the tech industry and making computing accessible to the masses.
Nelson Mandela: Mandela's vision of a free and democratic South Africa, despite his long imprisonment, inspired millions and ultimately led to the dismantling of apartheid, bringing lasting change to his nation.
Pepsi & Indra Nooyi: Indra Nooyi served as the Chairperson and CEO of PepsiCo. During her tenure, her vision emphasized healthier product options and sustainability efforts, driving PepsiCo's wide growth, improved global markets, and positive global impact. Her vision for PepsiCo: "To do what's right for the business by being responsive to the needs of the world."
The power of a written personal vision cannot be understated. It serves as a potent catalyst for change, inspiring individuals, companies, and societies to reach their fullest potential. In short, your personal vision inspires your brightest future—one where dreams are not just imagined but realized. That's becoming your best!
For a "vision template" and guide for easily developing your vision, see this article.
"The vision of one can influence many." – Steve Shallenberger
Want to see other articles and posts by Becoming Your Best? Go here.
Want to learn more about our training solutions?
Leadership Development: The 12 Principles of Highly Successful Leaders
Do What Matters Most: The #1 Time-Management and Productivity Solution
The Six-Step Process: Six-Steps to Solve Your Biggest Challenges