Becoming Your Best Global Leadership (BYB)
Productivity.
Time Management.
Leadership.
Becoming Your Best Global Leadership (BYB) is a top rated Leadership Training Company that's home to a suite of award-winning training solutions that enable you to improve productivity, time management, and leadership effectiveness.
BYB invested thousands of hours of research to identify what sets apart great leaders and high performers from everyone else. Based on that research, we have developed proprietary tools and processes that will bring out the best in your people, transform your culture, and create alignment from top to bottom.
Steve has more than forty years of experience as a successful business owner, a trusted senior executive, professional corporate trainer, and a respected community leader. He has successfully led companies in four different industries and has a keen understanding of how to thrive in business. After graduating from Brigham Young University in 1976, he continued his education at the Harvard Business School.  He's taken his lifetime of experience and founded Becoming Your Best Global Leadership LLC, a company devoted to helping individuals and organizations achieve their maximum potential!
Rob Shallenberger is one of the world's leading authorities on leadership and execution. He's trained and coached hundreds of companies around the world, to include many Fortune 500 organizations. He attended Utah State University and went on to earn an MBA from Colorado State University. He served as an F-16 Fighter Pilot in the Air Force for 11 years. He was also an Advance Agent for Air Force One and traveled the world working with foreign embassies and the Secret Service.
"Good, better best. Never let it rest, till the good is better and the better is best."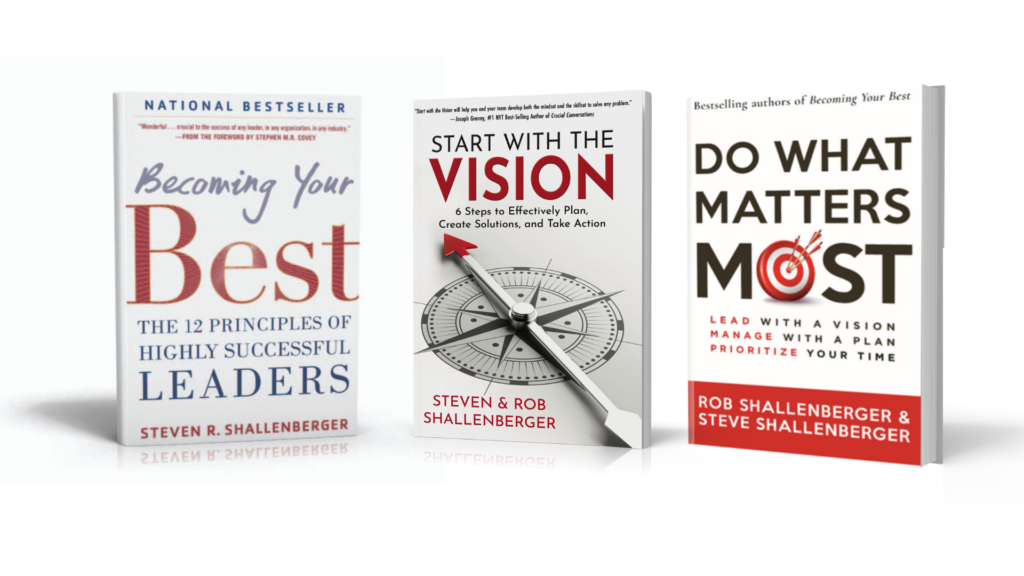 Take the free Personal Productivity Assessment
Discover books, planners, courses, and other resources in the BYB Library
Sign up to follow Becoming Your Best