"Believe in yourself"—we're all familiar with that advice.
And although the intentions may be good, when you stop and think about it, just telling people to believe in themselves is probably not enough. What's actually more important is showing people how to believe in themselves.
Doing that is at the core of my guest's mission. Native New Zealander Paula Gosney is a writer, entrepreneur, mother, and fierce advocate for the power of believing in yourself. She's also the founder of Belief School, a program that carefully guides people through exercises to help them believe in themselves—and begin living the lives they really want.
Paula's own belief in herself comes hard-won. She knows pain and suffering firsthand and spent much of her twenties making reckless, drug-fueled choices. Fortunately, Paula managed to transcend a self-destructive mindset and found a way to believe in herself. In today's episode, she shares her story and her inspirational insights—insights that no doubt can help you on the path to Becoming Your Best.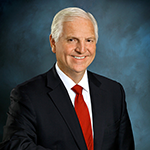 Steve Shallenberger
Founder, Becoming Your Best
CEO, executive, corporate trainer, and community leader.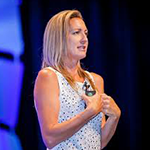 Paula Gosney
Founder, Belief School
Writer, entrepreneur, mother, and the founder of Belief School.