Hearing the insights from amazingly successful people who care deeply about helping others reach their own success—that's one of the best parts about what I do. And today is a great example. My guest, Jean Henri Lhuillier, is an exceptional business leader, education advocate, and ardent supporter of athletics in his home country, the Philippines. Cebuana Lhuillier's serves customers throughout the world.
As President and CEO of Cebuana Lhuillier, Jean Henri has created an impressive culture of high-performing, dedicated employees. Listen in to hear his personal story, along with his wisdom for getting the most out of yourself and the people in your organization!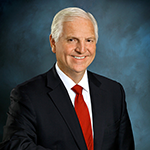 Steve Shallenberger
Founder, Becoming Your Best
CEO, executive, corporate trainer, and community leader.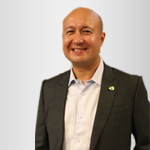 Jean Henri Lhuillier
Jean Henri Lhuillier
Exceptional business leader, education advocate, and ardent supporter of athletics