It is not uncommon for people, after they've suffered an accident or a traumatic injury, to end up addicted to painkillers. They can become your best friend because, as the name says, they numb your pain and make it go away. But at the same time, they can be your worst enemy, leading you to a downward spiral that can affect your entire life and relationships.
Rob Shallenberger: Alright, welcome back our Becoming Your Best podcast listeners. This is your host, Rob Shallenberger. We hope you're having a great day wherever you're at in the world. I am looking out the window right now in Utah at a blizzard. And we have on our show today, an amazing man who has gone through some amazing highs, some challenging lows and he right now is in Phoenix, Arizona. So, he's living the high life with good weather down there while we're getting a blizzard up here in Utah. So, first of all, let me just welcome Max Hall as our guest here. I'm excited about this. He's going to share some great thoughts, stories, and lessons with us. So, first of all, welcome, Max. 
Max Hall: Thank you, Rob. I really appreciate you having me on. I'll go ahead and enjoy the weather we've got here in Arizona. 
Rob Shallenberger: And I get to drive up through the Canyon after we're done here. So, we're gonna jump into this. A little background on Max and I'll let him talk more about the specifics, but one of the winningest quarterbacks ever at Brigham Young University, has an amazing background and career there. We loved watching him. I mentioned to my brother that we were doing this podcast and he was like, "Oh man, I love Max Hall." And so, he had just a great career at BYU, went on in the NFL, spent some time with the Cardinals – the Arizona Cardinals – and then spent some time in Canada with the CFL. If I remember correctly, it's the Winnipeg Blue Bombers. And so, he really had a significant career there, and then experienced some challenges as well, which he'll talk about. And now, I think if I understood correctly, coaching high school in Arizona and just doing really, really well. Let's jump into this, Max. First of all, let's start kind of at the beginning and tell us what it was like being the QB at BYU, which is known as the quarterback factory, and a lot of pressure and everything. So, what was that like being the QB at BYU? 
Max Hall: It was really cool. What a great experience it was. It was kind of funny, I did not start at BYU. In high school, I went to Arizona State University. I had big family ties there, my grandpa and my uncle had their jerseys retired in the stadium and I grew up wanting to go to ASU. With the first semester I went on my mission and when I got back – the environment at ASU is definitely a little bit different than BYU – I didn't know if I wanted to go back to that environment. And kind of really a funny story, maybe a week later after I got on my mission, I got a call from Paul Kidwell who was the head recruiting coach there at the time and said, "Hey, Max, we've still got a scholarship for you. I would love for you to come over and be a Cougar." And right away I was blown away and I went up there to a game and I sat in one of the firesides the night before the game that we used to have – I think they still do them but now – I was blown away. I loved Bronco Mendenhall, I loved the guys on the team, and it was a no brainer for me to go to BYU and was probably one of the best decisions of my life. So, I got to be there for four years.  
Max Hall: My first year there I was just a scout team quarterback and got beat up and tackled and rocked all practice long, but it was really good for me going against this starting defense. And we had a really good defense that year with Cameron Jensen, Markell Staffieri, and Brian Kiel, and some of the guys they had, which has prepared me for the next three years. So, I was really blessed to have the success that I had at BYU. I was surrounded by some amazing people, amazing coaches, and players who contributed to my success. And I worked my butt off. I spent hours and hours in the film room and out on the field throwing routes and practicing in the offseason and working through the season. And we, fortunately, had a lot of success on the field. That brings a lot of notoriety, right? Being the BYU quarterback, you're known nationwide, there are a lot of BYU fans all over the nation. Everywhere we went, traveled to play there was a great following, and everywhere you go, people know you. It's a really cool feeling, and I really tried to take advantage of that in a way that if I was at dinner and a line started forming that went out the door of the restaurant just to get a picture or an autograph with me, I embraced that. Staying late after games and stuff and just hanging out and talking with fans. I really tried to be good at that, knowing that one day it wouldn't be like that anymore. Now in my life, I can go to the grocery store and nobody knows who I am. I actually kind of enjoyed that while I could and really tried to take advantage of that spotlight. I had the opportunity to speak at fireside and youth gatherings and all types of different cool experiences that I will never forget. So, not only beyond the field, the plays and some of the games we won and big moments we had but the off-field stuff and being able to affect the lives of others, just because you're the quarterback at BYU was really cool. 
Rob Shallenberger: That's pretty awesome. And so, if you had to look back to all your memories – I mean, there's just a ton of them to choose from, and I don't know how you narrowed down to a couple – but if you had to narrow down to one or two of your favorite memories, or at least a couple of the good ones because you cannot narrow it all the way down, but what would be one or two of your favorite memories of your time at BYU, your experience there, playing with the team and the QB, and everything that went along with that? 
Max Hall: There were some really, really good ones. And I probably had – it's kind of funny, on Saturday BYU just did a countdown of the top 100 plays ever in BYU history. I had a handful of plays in there, but there were three that really stand out. My sophomore year, we're playing Utah, and we're down, I think four or five points, we're backed up in our own endzone and we go in completion. So, now it's fourth and 18 coming out of our own endzone, I dropped back kind of get out of the pocket, and I had a separated shoulder at the time – my AC joint was separated – so they actually had to tape my collarbone down to my shoulder to keep it into place. So, I rolled out, and the receiver went around a little stagger and go and for whatever reason, the corner bit and I launched it out there as far as I could, and it only went about 40 yards. But he caught it and then we ended up going down the field to score. And that was my sophomore year, my first year starting and I don't remember the LaVell Edwards Stadium being louder than it was after that play. It felt like I had 50 speakers all around me just blaring right in my ear and my body was vibrating, and it was a really cool experience. I'll never forget that one. 
Rob Shallenberger: I just have to say, Max, for all of our listeners who are outside the United States, BYU and Utah are like arch-rivals. These two teams, that is the game of the year, and we have a lot of fans here. There are 60 to 65,000 fans in the stadium, just go nuts. And I actually remember that play, so that's pretty cool. 
Max Hall: It's heated, man! In the State of Utah, you've got family members who just are, one's a BYU fan, one's a Utah fan, and they just are at each other all the time. Everywhere you go, it's all about BYU or Utah. And so, that game… I played in three big BYU – Utah games, and they were intense. There's a real, you can say, hate between the two teams, and I, fortunately, won two out of three, so I had a winning record against them. And in my senior year, one of the plays I remember is I threw an overtime pass to Andrew George to win the game in overtime, and that was a pretty special moment. The crowd rushed to the field and the next thing I know, they're picking me up and I'm crowd surfing around and just enjoying the moment, and that was another one I remember. Just some great memories in the LaVell Edwards stadium. And I could go on with 50 more, but those two did really stand out. 
Rob Shallenberger: No, those are great memories. What an awesome experience! And it's fun, because I actually remember, being a part of that. Well, and then, of course, you moved on to the Cardinals, you played for Arizona, and tell us about what that experience was like, going to the next level. 
Max Hall: Well, it was really cool. I didn't get drafted. I always tell people a funny story. They measured me at 6.1 and 7.8. And I said, "Dude, 6.1 and 7.8 really? You can't give me 6.3? Give me 6.3, I get a shot at getting drafted, here, man." No, 6.1. Move, next. No. So, whether I would have gotten drafted or not, that always bugged me. So, I had an opportunity to go to a couple of different teams, and the Arizona Cardinals was one of them. And I thought it would be great to come back to my hometown, that's where I'm from, and get to play for the home team. So, I showed up there, I was pretty much fourth on the depth chart, didn't get a lot of reps and practice. But I had this mentality that I wasn't going to worry about anybody else, I wasn't going to worry about the other quarterbacks, I was going to worry about me getting better every single day. And whether the play was a handoff, or it was throwing a 60-yard bomb, it was going to be the best dang handoff and carry out my faith that I could do, or the best ball that I could throw. And little by little those plays started adding up and then I started getting more reps and more reps. And then I remember – I think it was week four or five – we're playing in San Diego. It was one of those things where I kind of had to find my helmet sort of a thing. I'm sitting on the bench on the sideline, eating Skittles, and the coach kind of comes over to me and says "Alright, Hall, you're in." I said, "What? I've got like two reps in practice all week, you guys are just going to throw me in? They go, "Yep, you're in." So, I went out there and went with some guys in the huddle and I said "All right, dudes, buckle up. Let's go, man. Let's go score." And played well in the second half of that game. We didn't end up coming back and winning but got to start the next week versus the Saints. And the Saints had just come off the Super Bowl season and they were the champs and they were coming down to our place and we've beaten them at home. I played, I had a good game, the defense played really well. Kind of a signature win for me, you could say. But playing in the NFL primetime, looking over and seeing all the old NFL legends on the sideline and the reporters and guys you see on TV all the time, you just kind of try to soak it in and take it in.  
Max Hall: And I remember one of the first balls I ever threw in practice I threw to Larry Fitzgerald. He was running like a shallow cross across the field, and I threw it a little high and outside to him, and he reached up with one hand and grabbed it and brought it right back in and kept running, he didn't even break stride. And I'm just like, "Holy cow, man. This is the NFL right here." So, I tried to soak it in and did the best I could. Now, in that game versus the Saints, something happened to me that really changed the course of my life. And a few things happened but the first one is right before halftime, we have a play call in. It was a West Coast offense, so the play was fixed right, strong nasty, B short, 74 hot, right turn x Bison special flat, and I remember the play call. My running back was supposed to be on the right side, and he was on the left. So, when I snapped the ball, I felt like the running back was going to be open, he wasn't there, he was on the wrong side. So, I took off scrambling to the left and I'm at the goal line, and I see three Saints defenders and I'm like "Well, here we go." I just put my head down and tried to get in. The next thing I remember is opening my eyes, Larry Fitzgerald picked me up. He's behind me, got his arms underneath, wrapped around my chest, underneath my arms and he's shaking me. He's asking, "Max, are you okay?" And I go "What happened?" He goes, "Don't worry, we scored!" I thought, "Oh, sweet. I must have gotten in." But come to find out I tumbled and the left tackle picked it up in the end zone for the touchdown, and I had gotten knocked out the first time in my life. And I've suffered many concussions in my career, but this was the first time where I was out cold and didn't remember what happened. And back then, the NFL concussion protocol wasn't in place. So, they basically said, "Hey, are you okay?" at halftime, and I said "Yes." and continued to play.  
Rob Shallenberger: Oh, wow.  
Max Hall: But the reason why that hurt me is I just wasn't… You know, after a concussion, you're just not the same. You can get depressed, you can get spacey, forgetful, bad headaches, stuff like that, so they started me for two more games after that and I just wasn't bright. I would forget plays at the line of scrimmage and just weird things were going on. And then I ended up getting hit again, and I got knocked out a second time, out cold on the field.  
Rob Shallenberger: Oh, man. 
Max Hall: It really put me in a weird place, put me in a bad place that I was in for about a month. I finally get cleared to come back and play. The second play that I'm in, I get sacked and kind of fumble the ball and reach out to grab it, and the middle linebacker for the Rams dives at me and dislocates my shoulder. I remember getting up and my shoulder felt like it was just hanging down, and the trainer came over and yanked on it and popped it back into place. But that kind of made it so I was done for the year, finished that season off for me, and then the next year I come back and dislocate my shoulder again in practice, and that pretty much kind of ended my NFL career. 
Rob Shallenberger: Man, that's so frustrating. Even just hearing, I'm just in agony listening like, oh, that's so painful. And this really started a different journey for you. And so, you had these injuries and then you started to experience some problems with painkillers and that led to an addiction. How did that start? Because this is really kind of the beginning of the next phase of some things happening in your life, some great life lessons. But walk us through how that kind of started. How did that journey happen, and what happened from there? 
Max Hall: Sure. So, my first year after the two concussions and the dislocated shoulder, as you can imagine I was in a really bad place. The lingering effects from the concussions, now I got a dislocated shoulder. I honestly felt like my NFL career was over at that point. It was really sad to me because I really felt like I could have played in the NFL and been in the NFL for years. And so, I sunk into a really bad depression. So, I'm sitting here depressed out of my mind, I got a dislocated shoulder, but guess what? I have pain medication. I was prescribed Oxycodone. And what I found out is if you take enough of those things, it numbs everything out, it makes everything okay. I'm no longer thinking about my shoulder, I'm not thinking about being depressed, I'm not thinking about my NFL career being over. It gives me a nice buzz and I can forget and kind of numb out everything that's going on around me. And so, that's how the addiction really started for me because once I got that for the next six years of my life off and on I chased it. And it became something that was at the forefront of my mind all the time. I say off and on because I would stop for a while, and then I would kind of do it again. And then I went up to Canada to play for a few years, and I saw a doctor and he put me on a medication called Buprenorphine-Suboxone was what it was called – and that was one of the worst things I could do. It just kind of kept me in a state – because it's still an opioid – and when you take it, supposedly, you're not supposed to feel or get any effect from any other painkillers or Oxycodone.  
Max Hall: So, I was on and off that for years, and then my addiction started getting really bad. And I told you, it was at the forefront of my mind, it was the first thing that I thought about when I woke up in the morning, it was the last thing I thought about before I went to bed at night. It got to the point where it was more important than my relationships with my family, it was more important than work, it was more important than eating food. It totally consumes the part of your mind that tells you you need to eat or that you're thirsty or anything like that. It makes it the most important thing in the world to you, and nothing else matters until that need gets fulfilled. And it's really a ball and chain. And then you physically get addicted to it, opiate users, it's a physical dependency to where if you don't have it, you fall into a state of withdrawal. And when you're in withdrawal, it's painful. Imagine the worst flu you've ever had in times it by 20. Your body hurts, you shake, you're throwing up, your legs are kicking, you fall into a really bad depression. And so, when you get into that now all you can think about is taking more so that you're not withdrawal anymore. And it's a really vicious cycle. It's a cycle that almost ruined my life, it was really close. And it's ruined the lives of many others and affected people. And I really was one of the lucky ones who was able to get through it and get to the point where I'm now in my life. 
Rob Shallenberger: Yeah, that's scary stuff. Well, thanks for sharing that, Max. I know several people who've gone through something similar, similar stories, a close friend of mine, and what a vicious cycle it is. It's more of a testament to where you are now, and all that you have accomplished coming back out of that. So, as you think about this journey that you went down, you got deep into this addiction, where do you go from there? How do you get sober? How do you bounce back? Tell us about your experience with that, and what led you back out of that into where you are today. 
Max Hall: It's tough Rob. Addiction is something that… There are lots of people around us that are having issues with addiction that sometimes we don't even know about. I always tell people, there are three types of people in this world when it comes to especially opiates: the ones where you take it and it makes you fall asleep. You've got people that take it and it makes you sick and you don't like it. And then there's the third of us, addicts, that you take it and it's the best thing in the world. It's the best feeling and it helps all your problems and anything going on in your life go away. And that's what it did to me. It was my best friend for years. But the problem was, is that everything else in my life was suffering. And I was hurting the people around me, and I had too big of an ego to admit I had a problem. I wanted to keep it a big secret. So, eventually, my wife found out that I was having issues with it, and I convinced her to keep it a secret because if people really found out that I was going through this, they would have a different opinion of me, I wouldn't get a job, I wouldn't try to continue my career. I was scared, I felt like I was locked in, and there was no way to get out of this thing. I didn't want to get help, I didn't think I needed help, I thought eventually I could just get through this, and I couldn't have been more wrong. And I'm at the stage now where I'm introduced to other drugs. Now I'm hanging out with the wrong group of people, I've got the wrong contacts, and I'm getting introduced to cocaine, to heroin, to everything else that you can think about. And I am in deep and don't know what to do except for just to take more to stay numb, while everything else around me is crumbling.  
Max Hall: So, finally, something happened in my life, that changed my thinking. There was one day where I took probably 200 milligrams of Oxycodone and probably a little bit more than half an eight ball of cocaine. And that wasn't a good idea. That was one of my dumbest ideas right there but found myself wandering through a BestBuy, not knowing what I'm doing, barely knowing even where I am, taking stuff off the shelves, and throwing them in a backpack. And then I take some headphones off the shelves and throw them on my head and I'm walking around the store acting like a complete idiot. It's good that I can laugh about it now, but at the time, it was not something to laugh about. And the next thing I know, one of the workers at the store comes over to me and says, "Hey, what are you doing?" And I said, "Oh, I'll pay for all this stuff. No worries." And the guy said, "No, I don't think so." He called the cops, they found some paraphernalia and they found a little bit of cocaine in the backpack I had. And one of the hardest things in my life was sitting in the back of a cop car, handcuffed, thinking "It's over. I'm done. This is going to get out, I've ruined everything. I've lost everything. I lost my family, my credibility, my character, my reputation. I'm done." I didn't know where to go. Four years or five years before that I was the starting quarterback at the Arizona Cardinals, feeling like I was on top of the world, things were going great in my life, primetime football. Before that I was a starting quarterback at BYU, representing not only a school but a faith, and all the great things that I did there. And now, I'm sitting in the back of a cop car, handcuffed, drug addict, being arrested, and that being the lowest point of my life, sitting in that car, and thinking to myself, "How did I get here? How did Max Hall get here? There's no way that I could be right here, with all the success that I've had in my life. How did it happen?" And here I was thinking things were over, my life is over, I lost my family, everything's gone. I'm done. That was a hard moment for me, crying in the back of that cop car thinking that my life was over. They take me down to the station, the cops make fun of me while I'm down there because they knew who I was and take pictures of me and take my mug shot. Actually, they just let me go, they sent me on my way. They didn't even keep me overnight. I think they didn't even have to, they just wanted to bring me in and thought it was cool that they arrested Max Hall.  
Max Hall: So, I went home – happened on a Saturday – and didn't know what I was going to do. I didn't know how I was going to tell my wife, I didn't know how I was going to tell my family and didn't have the courage to. Monday was a holiday, and so I knew it would probably come out Tuesday. So, Monday night, I finally got my wife and my dad together and told them. I said, "Look, guys, Saturday I was arrested. This is what happened. I don't know what to do." And that was tough having to tell them that, and my wife was crying and my dad was kind of shaking his head but then, to his credit, took a deep breath and he goes, "Well, son, I still love you and we'll get through this, we'll figure it out. So, let's just see what happens." So, the next day, of course, it comes out and I'm on every new station on every paper and embarrassed. I'm getting calls and I turned my phone off, I didn't want to talk to anybody. And I got in a room and I remember in that room were my parents, my inlaws, my wife, my uncle Danny – who I told you about was an all-American ASU quarterback for the Dallas Cowboys – and we're trying to figure out what to do next. And obviously, we needed to get me somewhere and get me help.  
Max Hall: But here's the really cool thing is I had the inspiration to turn my phone back on. And two seconds after my phone turns back on I get a call from Brandon Doman. Brandon Doman was my quarterback coach at BYU and I had a very close relationship with him, and says, "Max, we got you. So, we're going to help you out. We're going to take care of you don't worry about it. We've got to get you up to Utah." The next call I got was from Chad Lewis. He said the same thing, "We love you. We're going to help you." So, that night I got on a plane, they flew me up to Utah, they got me into a rehab center up there – this was the start of my journey to sobriety. The detox off of all the drugs that I was on was absolutely a nightmare. For a week I went through it, basically banging my head against the wall, hallucinating, depressed, hurt, sick, it was really rough for a week. I still really didn't want to buy into the program, into the AA program and the steps and everything they were doing. I still didn't think that I belonged here with all these other people. I still thought that my family was done with me, I thought that my wife was going to leave me, no one wanted anything to do with me anymore. And I wouldn't answer my phone calls in rehab. People are allowed to call you, and then you have an hour during the day where you can call them back, and I wouldn't call anybody back. And finally, my counselor says, "Dude, call your wife back, okay? Right now." So, I go finally call her back, and I'm expecting her to say, "Look, I'm sorry, this isn't going to work." and to her credit, it was the exact opposite. And she was actually a little bit thankful that this all happened, and that I was finding a place where I could get better. And when I heard that, that changed my attitude a little bit, it gave me a little bit of hope that things are going to be okay. And then the amount of support of coaches and teammates that came to see me and offered their support was amazing. And it gave me kind of a new attitude when I was in there that I could do it, that there was hope and I can maybe get through this.  
Max Hall: So, I started getting better, I took my rehab seriously, I did well in the program, started becoming a little bit more of a mentor in there. And I was in there for three months. When I got out I was on the right track, I was doing well, I was really learning about myself how to overcome adversity, I learned a lot about addiction and how it works, and how it happened to me, and the type of person that I was, and that I have an addictive personality and was able to find some tools to change my life. And I really had to shift my mind, I had to change my perspective on things. And I had to not feel sorry for myself, so I decided I needed to own this thing. What happened to me it's not going to change, I can't make excuses, but I'm going to own it. It happened to me and I'm going to fix it. And it's more about – I tell people this all the time in life – I'm a very religious person and love my faith and when you talk about the Savior and repentance, and what can happen as far as the atonement and how that works in your life. You're going to make mistakes, and people make big mistakes, make small mistakes. My big mistake just happened to go public because I was a public figure and everybody knew what was going on with me. But what I came to find out is that doesn't matter, what matters most is what you do next, and what you do about it, and how you move on. Right?  
Rob Shallenberger: Yeah, that's great. 
Max Hall: Because your family, your Savior, the atonement it's there for you. And I had to rely on that. I really had to rely on the Lord and getting better and the support of my family and love to get better. But then I also learned that I couldn't get better for other people. I can't get better for my wife, for my family, I have to do it for me. Because if I deep down inside, don't want to do it for me, it's not going to work. And I had to forgive myself and get rid of resentment and depression and self-pity and do it for me. And when I finally figured that out – even after I got out of rehab, I had a couple of months there that were really bad, and I just didn't want to get off the couch – and when I finally figured that out, things started getting a lot better for me and things started changing in my life. For the good. I got some different help that I needed, I got some counselors around me, I got family support around me, and kind of shifted my mind, like I said, and was able to take on the role of, I'm going to get over this thing, and I'm going to do it for me because I want my life to get better. And then when my life gets better, I can start being the dad and the husband, the friend, the brother, the son that I need to be and get back on track. And things just progressively started getting better for me from there. 
Max Hall: I started doing a little bit of quarterback training on the side. And I met a kid who was the quarterback at a charter school in Arizona – it was a little charter school called American Leadership Academy. And not really having much to do, I asked – his name is Downey – and I said "Hey, Downey, do you think your coach would care if I came out and just watched the practice? I've got nothing going on this afternoon. Can I watch your spring practice?" He says, "Yeah, come on out coach." So, I went out there and was just watching and then I was approached by the head coach and athletic director of the school – his name is Rich Edwards – and he came over and he knew who I was from BYU and he started chatting with me asked me how my life was going and what I was doing. And he said, "Hey, what do you think about coming here and coaching? Be the offense coordinator for our team and I'd love to have you here with your knowledge and experience in football and I think your story could really help us out and help the kids." And I was blown away. I didn't think anybody was going to give me a chance to do anything. And for Rich to kind of take a leap of faith a little bit on me and to bring me in and put me under his arms, it was life-changing for me. I had another quarterback I was training and his dad did the same thing for me. He put his arm around me and gave me the opportunity to coach his son and really helped me out, he was a mentor for me.  
Max Hall: And now I've got a job, now I'm coaching, I'm doing something that I love again and that I'm passionate about. I'm in football again, things started changing. I started to be happy. I really enjoyed what I was doing, I was still really focused on my sobriety and meetings and my support group and being service-oriented towards my family and the people around me and really getting outside of myself and being selfless, and serving others. Things just progressively got better and better. A few years later, they made me the assistant athletic director at the school, so I'm here full time. And now I've been here just got done with my sixth season as the coach here, and what a blessing it's been for me, and the opportunity to coach kids, to mentor kids, and be a coach has just been phenomenal. And things have gotten really well in my life. And I feel lucky. I really do because not very many of us addicts can make it out. They say that there're three places that you can end up when you're an addict. And that's either you end up in an institution, you end up in prison, or you end up dead. And I've had multiple friends OD and die, I have friends in prison, I have friends that are in institutions and rehab centers. And I see the effect that it has on people's lives, and it ruins lives. So, I feel really fortunate and lucky that I ended up in an institution and was able to get my mind right, and really dig into my sobriety and get to where I'm at today. And hopefully, I can use that now to bless and affect the lives of others and just doing podcasts like this, and great guys, like you reaching out to me and giving me an opportunity to tell my story and talk about it. I can turn something positive out of something really negative that happened to me and almost ruined my life and use it to help others. 
Rob Shallenberger: What a great, great story Max. There's a phrase that we love to use with our team and our company and it's "What a blessing." We turn lemons into lemonade. It happened, like you said, it's not going to change. How do we look at it in the form of, what a blessing? How do we make the best of this situation? And what a great story you have now, mentoring young men, what a credit to your wife and the people around you. It says a lot about the relationships and friendships that you had, that they all stuck with you so closely, and what a great support network. And, man, there are just so many intricate lessons that are woven into this story that… I've been thinking pretty deeply while you were talking, so I'm really grateful that you took the time to share this. And I hope that people will reflect on this. To one degree or another, I think whether we know it or not, everybody's life has been touched by this – meaning addiction. And hearing your background with BYU, and then the Cardinals and then how this really kind of changed things dramatically, and then your story of the comeback is just fascinating. And so, I'm so grateful that you shared that. And maybe to end this on a really high note, Max, if you were to share like one tip or one piece of advice, or a big lesson learned with someone, whether it's addiction-related, not addiction-related, whatever just life lessons. What would be – in just maybe a minute or so – the biggest one or two life lessons or tips that you would share with someone? 
Max Hall: That's a great point, and I love that phrase, "What a blessing." And if you look at my arrest, at the time, it didn't seem like a blessing. But it was a blessing because if that didn't happen to me, and my secret didn't get out who knows how many more years I would have been trapped in that thing? And who knows if I'd kept my family around, or what would have happened to me? So, turning things around and saying that was a blessing, and having the attitude of, I'm gonna use that for good. And I'm gonna, I'm gonna flip the script on this thing, and use it to really bless the lives of others. And here's the positive thing that I've learned about it, the less that you can be about yourself and the more that you can be about others, and service, and charity, and loving those around you, the way happier and better off you're going to be. If you can get outside yourself, and focus on what's going on around you and your family and friends and all that, your life is going to be a lot better. And then for me, relying on my faith, and the Savior and keeping Him in my life, and keeping that positive spirituality is what is keeping me sober and keeping me happy. And if you're just doing something simple like that, count your blessings, and serve others, you're going to find a lot of happiness in your life.  
Rob Shallenberger: Well, that's a perfect note to end on, Max. What great advice, what great lessons learned and I really appreciate you taking the time to be here, I know our listeners do as well. We'd all be thanking you if we could collectively and we're rooting you on as well. We continue to root you on and your successes and the influence that you're going to continue to have in the lives of so many people. And there's plenty of negativity out in the world and we need more positive stories like this. So, we appreciate you sharing it. And again, just wanted to say thank you. 
Max Hall: Absolutely. And thank you for giving me the opportunity to tell my story and I really appreciate it. 
Rob Shallenberger: Of course, and thanks again, Max. To all of our listeners, we appreciate you and hopefully, you learned a lot from this. Max Hall, what a great story and we really appreciate him being here. And so, from us to you, we hope you have a great day and a great rest of your week.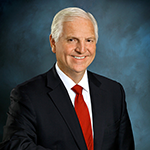 Steve Shallenberger
Founder, Becoming Your Best
CEO, executive, corporate trainer, and community leader.