A LIFE CHANGING EXPERIENCE
12 PRINCIPLES of highly successful leaders Conference
Empowering You to Reach Your Next Level
Many wonder how to take their life, team, and organization to the next level. We understand how difficult it can be to breakthrough performance barriers and solve your biggest obstacles and challenges. That's why we created the 12 Principles Conference, to empower you with the mindset and skillset to effectively achieve your goals and have the biggest impact possible. This powerful experience will give you a turn-key solution to align your life and team, accelerate results, and build a highly successful organization! Participants often invite a spouse or partner because of the life-changing personal and professional impact.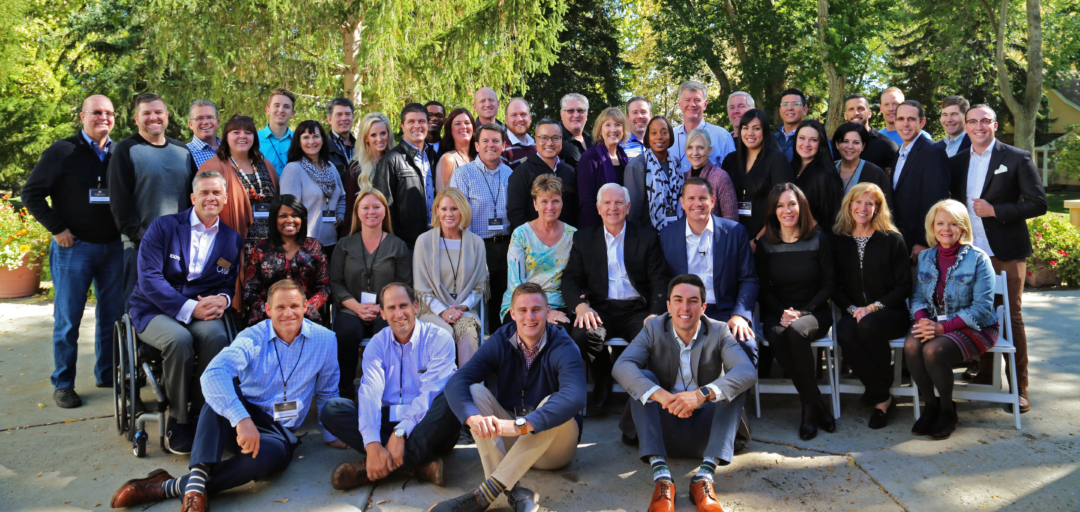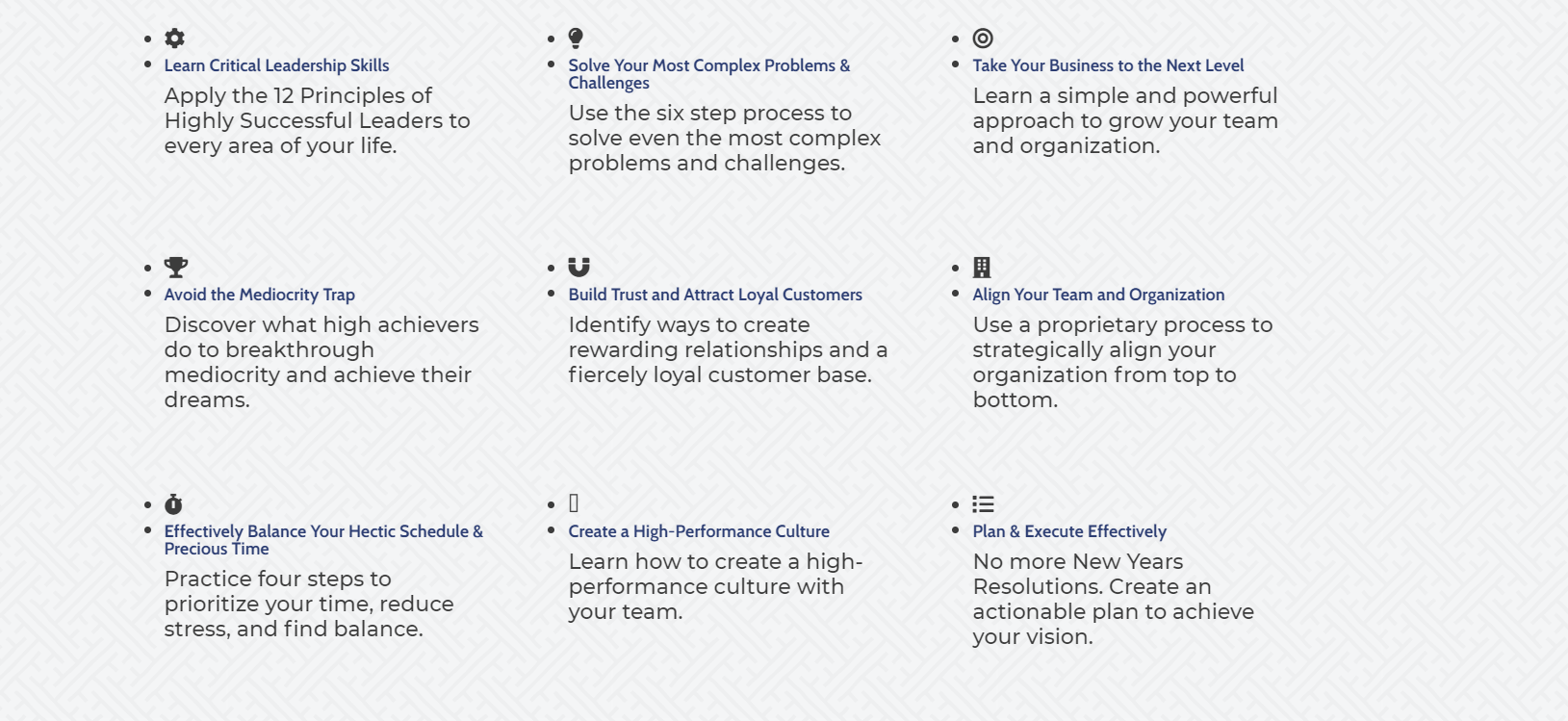 -8 sessions, each 75 minutes and filled with fresh new processes and tools you can practice and apply immediately!
-No travel expenses or significant time away.
-Learn from the best! Your instructors are our founders.
-Participants interact with the facilitators through chats, polls, Q&A's, open dialogue and interaction with each other in frequent small group breakouts.