In this episode, Joe Mull visits us to share his captivating views on leadership, employment, motivation in the workspace, retention, and his latest book, "Employalty: How To Ignite Commitment And Keep Top Talent In The New Age Of Work." Joe is a renowned Keynote Speaker, the BossBetter Leadership Academy's Founder, the Boss Better Now podcast Host, and the author of three books.
Steve Shallenberger: Welcome to all of our Becoming Your Best podcast listeners wherever you may be in the world today. This is your host, Steve Shallenberger. We have a talented guest with us today. He is known as a dynamic, engaging speaker, he teaches leaders and business owners how to be better bosses and make work "work for all". He is the author of three books: Cure for the Common Leader, No More Team Drama, and his latest, Employalty: How to Ignite Commitment and Keep Top Talent in the New Age of Work. He is founder of the BossBetter Leadership Academy and the host of the globally popular Boss Better Now podcast, ranked in the Top 100 of all management podcasts. His podcast was recently named by SHRM as a "can't miss show for leaders." He's just terrific. Welcome, Joe Mull. Let's give him a big hand. 
Joe Mull: Hey, Steve. Thank you so much for having me today. I'm thrilled to be with you. 
Steve Shallenberger: Oh, same here. He hails from Pittsburgh, Pennsylvania. It is a renaissance town all the way. 
Joe Mull: It's really reinvented itself over the last decade or so. You're absolutely right about that.
Steve Shallenberger: I might add, along with Joe, we're always so humbled by you tuning in, our listeners, today. We know that you have the Becoming Your Best spirit. In other words, always trying to get new ideas: How can I improve? How can I be better? Because we know that those things contribute to greater happiness, joy, and ultimately, us being more effective leaders. Before we really jump into the interview, I'll tell you a little bit more about Joe. As a thought leader and subject matter expert, Joe brings decades of real-world experience to his writing and speaking. He previously served as head of Learning & Development for Physician Services at the University of Pittsburgh Medical Center (UPMC), which is a big deal — it's a world-class center. There he directed learning strategy and implementation for one of the largest physician groups in the U.S. He has such a huge background. He has been involved in the National Speakers Association. He holds the covenant Certified Speaking Professional designation, which is very impressive, not a lot of people have that. So, welcome, Joe. Let's get into it. And to start off today, please tell us about your background, including any turning points in your life that have had a significant impact on you. And how did you end up where you are today? 
Joe Mull: It's funny how all of the sum total of experiences we have over the course of our lives end up putting us where we are. When I graduated from high school, my aspirations were to be on Broadway. So I went to college and I got a four-year degree in music and theater. After getting a four-year degree in music and theater and doing a fair amount of performing, I also fell in love with leadership development work because of what I had been doing on campus. So I spent 10 years working in Student Affairs in Higher Education and then made a lateral professional move into a professional training role at a large healthcare organization. And the through line here, Steve, is that in every job or volunteer experience, I've had since I was 16 years old, I've been in front of people. I've been asked to be at the front of the room designing and delivering content in ways that people find compelling or interesting and useful. So, after spending a number of years in HR and health care, I decided 10 years ago to go out on my own and start a small boutique training practice that was really focused on leadership development and management training. So, as you said in the beginning, I teach leaders how to be better bosses, I'm a little bit of an academic and nerd out a little bit about some of the social science research around what makes people tick, and what are the conditions at work that lead people to love their jobs and to care and give it all they've got at work. So that's my story, and I'm sticking to it. 
Steve Shallenberger: That is awesome. And I love the books that you've written and the titles: Cure for the Common Leader — we don't want to be common, we want to become our best. We want to be the best leader, that's what our employees deserve. Tell us about your latest book. Why did you write it? Describe the title. And how can it help us? 
Joe Mull: So, Employalty is really about answering a simple question: Where does commitment come from at work? We're living in a moment right now when it is harder than ever before to find and keep devoted employees. And that's in part because of a massive recalibration taking place around how work fits into people's lives. But also, a lot of leaders and business owners still don't understand or engineer the conditions at work that turn ordinary people into devoted employees. So, at this moment, the truth is trying to find the best person for the job is actually an outdated strategy. If you want to attract and retain talent, you have to create the best job for the person. So, this book was really about what's that blueprint, what turns an organization into a destination workplace. Let's look at all of the research that's out there about why people quit an organization or join a new one or stay long-term. Let's look at decades of hiring data and let's take an evidence-based approach to creating the kind of conditions at work that draw people in and activate their emotional and psychological commitment. So the title of Employalty, Steve, we're actually playing a little bit of a trick on readers, because you hear that word "Employalty" and you think it probably means employee loyalty. But Employalty actually is a portmanteau of the words employer loyalty and humanity. Employalty is the commitment that employers make to a more humane employee experience because that's what activates commitment at work. 
Steve Shallenberger: That's great, Joe. This is not a topic that a lot of people focus on. But it's so timely, isn't it?  
Joe Mull: It is. There are so many organizations right now across industries that are struggling to fill positions. At the same time, they see their best talent, putting their antenna up, and maybe looking around for other opportunities that are out there. So, a lot of leaders are being hit with a double whammy right now: "I can't fill positions and I'm worried that some of my best people are going to leave. So how do I find folks? And how do I keep folks?" 
Steve Shallenberger: One of the things you mentioned is re-humanizing the workplace, which is central to retaining employees in this new age of work, the dynamics are clearly different. And you've talked about also creating the destination work. What do you mean by that? And how do you create that so that you are able to not only attract the right kind of people but retain the right kind of people? What's your experience been? And what can we do? 
Joe Mull: When we talk about re-humanizing the workplace, what we're really talking about is making an intentional effort to not treat people in the workplace as a commodity, but to recognize them as fully formed human beings who have lives outside of work. When you look at all of the reasons people are switching jobs right now, Steve, what we see is people are looking for an upgrade to their quality of life. If you ask someone who has changed jobs in the past year or two, "Why did you switch?" You get a lot of different kinds of answers; some people say, "I want better pay." Some people say, "I'm looking for a better boss, more fulfilling work, a better commute, or a team that I feel better a part of." All of those roll up to this umbrella idea of a better quality of life. And the truth is that so many organizations have treated employees like a commodity for so long that it's imposed a lot of suffering onto employees, where we have folks who come home at the end of the day and they have to crack their laptop and answer emails to catch up, or they have to get up early and navigate a bunch of responsibilities just to stay unburied in work. And so as work has encroached on every corner of our lives, we've seen organizations who are finally figuring out that if I make a commitment to more work-life balance and to a better employee experience, that gives me as an employer a competitive advantage when it comes to attracting and retaining people. 
Steve Shallenberger: Okay, that's a great idea, Joe. How do you do that? How do people not feel like they are a commodity? The economics of everything has changed. We're clearly in a tough economic situation. And people are watching the bottom line and trying to figure it all out. So how do we make this shift? Because employees, of course, don't do things, except as a team. I mean, this is a team. And it's the relationships and it's the high trust that creates the chance for a company to be highly successful. So what's your experience and how do you make that shift? How do we make the shift to get out of the transactional and get into the transformational together? 
Joe Mull: Well, we analyze more than 200 research studies and articles on why people quit a job or take a new job and why they stay long term. And when you marry that together with what's happening at this moment in the workplace, in the labor market, it's clear that employees need to have three experiences again and again at work, what we call ideal job doing meaningful work for a great boss. So ideal job is about my compensation, my workload, and my flexibility, allowing this job to fit into my life in an ideal way. Meaningful work is about doing work that has purpose, that aligns with my strengths, and on a team where I experienced belonging. When that happens, I get activated. And I need a great boss. And there are, as you know, Steve, dozens of things a leader needs to do well in order to be considered a great boss. But it looks like the most important are trust, coaching, and advocacy. When my boss engages in those three dimensions of our relationship again and again, I perceive them as a great boss. So if you want to become a destination workplace and give yourself a competitive advantage, make sure your employees get their ideal job doing meaningful work for a great boss. 
Steve Shallenberger: And that is something that we need to be deliberate about. You just can't assume it's going to happen. 
Joe Mull: For so long, we've been advising leaders that if they want to know what their employees want from their work experience or to be at their best every day that we should ask them, and we should ask them, but we can't rely on that alone to give us direction. Because as you know, Steve, a lot of employees either don't know what they want, they don't necessarily know how to articulate it, or they may not be comfortable speaking up and telling us what they want because of the dynamics of their workplace. So going out and taking a look at what we know. We don't have to rack our brains to figure out what people need at work to love their job. What we know is that if you treat people well, they generally believe they have a great job. People generally do a great job when they believe they have a great job. So there is a real strategy behind treating people exceptionally well at work because it provides a pretty significant return for that employer, both in terms of their bottom line and in terms of their culture and their customer experience. 
Steve Shallenberger: Well, I wish we could just put that on one sheet and say, "Here's what we focus on—those three things—and here's what makes that happen because that brings out the best in a leader." 
Joe Mull: Well, that's exactly what we did for the book; we created an Employalty Scorecard. It is a Venn diagram that shows those three factors of ideal job, meaningful work, and great boss. It shows the dimensions to each factor. And what we argue, Steve, is that every employee, every job, and every company on planet Earth is walking through the doors every day with this internal psychological scorecard. And if you as a leader and as an organization can check most or all of those boxes, your people stay, they try really hard, and your organization reaps all the benefits. If you're not checking most or all of those boxes, I start to wonder, they may be looking for a new opportunity and leave, or worse, they mentally check out and stay. 
Steve Shallenberger: And what role does hay play in all of this? That's a big part of work. And I have another question right after this, but I think this is a good one right now. What have you observed in that area? And how do we fight that battle along with these other things you're talking about? 
Joe Mull: Well pay is one of the top three reasons that people are changing jobs right now. There's no question about that. And it's especially relevant for people in the bottom half of the socio-economic ladder, who have not experienced wage growth for nearly 40 years. We have all the data that tells us that for people who are in the bottom half of the org chart, their wages haven't really moved for a long time. And when you look at the economics of this, Steve, if you're familiar with the concept of a living wage, a living wage is what I need to earn in order to avoid a substandard of living. It's not a minimum wage, it's not a market wage; it's an economic calculation of what I need to earn to be able to afford housing, clothing, food, shelter, health care, and transportation. And what we know is that in the United States right now, a living wage in most places is above $17 an hour, but that's only for a household of one. When you add a child, a living wage in the United States in most places is up over $30 an hour. So if you're paying your employees and they have a child less than $30 an hour, that family is going to struggle to meet their basic needs. So the wages conversation right now, Steve, cannot necessarily just be rooted in profits for companies, it needs to be rooted in the humanity of understanding that people cannot provide for themselves at some of the stagnant wages that they've been earning for years. So what's driving a lot of this change in the workplace is people looking around and saying, "I can't afford to stay where I'm at in terms of my wages even if I love everything else about my employer." 
Steve Shallenberger: Okay, is that somewhat of a challenging paradox? By the way, I wholeheartedly support that. I mean, that is a humane thing. So my guess is that you take all these companies out there in the economy, and quite a few may have a segment of their employees that are somewhat below that. How do you put this all together so the company can attract good employees, maintain them, and help them with their goals, inspiration, and being able to pay for the food and the care of their family, and at the same time, have a successful business? How do you move to that? 
Joe Mull: Well, I think you've got to choose what set of problems you want to tackle regularly. You can run a company with the lowest cost possible for staff, and with the lowest staffing threshold possible when it comes to the number of people. But the set of problems you take on is all related to training, hiring, and retention. Because if you bring somebody into an organization at a low wage, they're a flight risk from day one. So your company is probably constantly experiencing churn and you're having to rehire and retrain, and that's a challenging set of problems. But if you go the other way and you say, "I'm going to create an extraordinary employee experience. I'm going to pay people more and I'm going to focus on ideal job, meaningful work, great boss, and we're going to invest in training for our frontline and mid-level leaders." That's hard, too. But the result is you get a higher level of employee retention, lower levels of turnover, and this is the differentiator, you get higher employee engagement. So then every metric you care about in your organization goes up: customer experience, revenue, reputation, safety, and quality. So you have to choose which set of problems you want to tackle. But let's be honest, only one of those sets of problems results in a better quality product and higher performance as a company. 
Steve Shallenberger: Okay, that's good. And perhaps there's another element along with that as figuring out the strategy of how do you tie in the employee to grow with the company. In other words, maybe their compensation to get to that bogey that you're talking about is some combination of performance and productivity so that they can enjoy the upside and still reach their goals. 
Joe Mull: Well, that's that ideal job factor that we talked about. My ideal job is going to be different from what you perceive as your ideal job when it comes to compensation, flexibility, and workload. There are some folks who are at 22, 25, or 28 years old, maybe really looking at the trajectory of their career and really wanting to grow and really move up the organizational chart. Whereas I'm 46 years old, right now, I may not necessarily be looking to move up, what's more important to me is, "Hey, I've got to get my three kids off the bus at 04:10 every day." So flexibility becomes much more important to me than career trajectory. What is important to one person differs from another person. What matters is that an organization is putting the pieces in place and the leaders in place that know how to meet people where they are, and to recognize that motivation isn't something that you do to someone, it's something that people experience when the conditions are right. Let's just push the right buttons and pull the right levers around what those conditions are. 
Steve Shallenberger: Okay, wonderful. Good discussion. It's a healthy discussion. One last question here: You have different generations of workers, different mindsets, and we all hear comments that are made by this generation about this generation or about the younger generation towards the older, habits and work ethic, and all these type of things; how do you bring out the best in each of these generations so that you end up in the best place possible? 
Joe Mull: Well, the first thing we have to do is we have to debunk the myths that inform our beliefs about who these generations are. One of the most tired baseless tropes that gets bandied about in the workplace is this idea that no one wants to work, or that the generations coming in behind us are lazier or more entitled. And it's just bunk, Steve, and we have the data to back it up. There's this idea right now that there's this whole group of workers who have decided to just check out and sit on the sidelines, but it's just not true. Unemployment in the US is at record lows. There are 10 million plus open jobs right now, which means if you took every unemployed person in the United States and gave them a job today, there would still be 5 million unfilled jobs here tomorrow, there is no invisible mass of people who are sitting this one out, there is no staffing shortage; there's a great job shortage. What I would advise folks to recognize is that we tend to levy the criticisms at the youth coming in behind us that were levied at us as well at that same stage in our lives, that we're not as strong communicators, we're entitled, we're lazy. And the truth is, we're just at different stages of our lives. What we know is that if you want to activate people psychologically at work regardless of their age, you work to give them their ideal job doing meaningful work for a great boss. If you think about this, Steve, about the perspective that we acquire with age, if you work for 20 years, 30 years, you think differently about what's important to you than maybe what was important to you when you were coming through the door. What we're seeing with the generations is that younger workers are coming through the door with the same values and perspective that it took their parents 20 years to acquire. So my parents maybe are at a place now where in the workforce, they're not interested in paying their dues and climbing that ladder anymore; they're more interested in how does this job fit into my life? Does it give me satisfaction and fulfillment? Well, their kids are coming through the door with that right out of the gate. So you have pay matters, but so too does, "Am I making a difference in the lives of others? Is this work challenging and fulfilling to me? Do I have some autonomy around how I make my schedule and who I get to work with?" Those things that the baby boomers have worked so hard to acquire over 20 and 30 years people, the younger folks are coming through the door looking for that now. 
Steve Shallenberger: I love it. People want to work for a great company, with and ideal job, with meaningful effort, meaningful contribution, and a great boss. That makes the difference. Well, this has been a great discussion today. We're at the end of our interview already. What are some final tips that you have for leaders and people seeking to work with a great company? 
Joe Mull: Well, it really does come down to making a choice. Are you a departure organization? Or are you a destination workplace? Do you want to be the kind of place that people seek out and join, and that once they get through the door, they care and try? If that's the case, then there are certain conditions we need to create. We have to understand that in the workplace now, it's not just about us choosing them, they need to choose us as an employer again and again. And not just over another opportunity, but over every opportunity because there is more opportunity than ever before for people to go try their hand at something else. If we recognize that what's happening in the workplace is that most people are looking for an upgrade to quality of life, and we decide to be the upgrade as an employer, that's when we become a destination workplace. 
Steve Shallenberger: Wonderful. What a great discussion. Congratulations on the work that you are doing, Joe Mull. You're making such a great contribution, blessing a lot of lives. And we wish you all the best in what you're doing. 
Joe Mull: Well, thank you, Steve. I loved our chat today. And thanks for having me. 
Steve Shallenberger: To our listeners, we're honored and privileged that you take the time to join us. I am sure that you've had an idea or two that you can apply immediately to help you be more successful as a leader. So we compliment you, we honor you, thank you, and wish you all the best today and always as you are working on Becoming Your Best which creates such a huge wave and a ripple. This is Steve Shallenberger, your host, signing off today.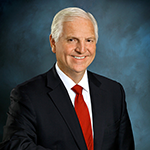 Steve Shallenberger
Founder, Becoming Your Best
CEO, Executive, Corporate Trainer, and Community Leader.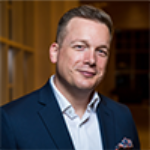 Joe Mull
Founder of the BossBetter Leadership Academy
Keynote Speaker, Author, Podcast Host