Today's guest reminds us that being a true leader is not always about position, title, or power it is about influence. Along with her late husband, Gardner Russell, she has served as a civic, political, business, and social leader across the Americas throughout her illustrious life.
Even today at ninety-one years young, Dorothy manages numerous properties, supports charities, and holds an honorary position on a board of directors.
Insert Episode Content Here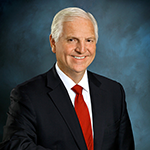 Steve Shallenberger
Founder, Becoming Your Best
CEO, executive, corporate trainer, and community leader.