The Becoming Your Best Difference
"The 12 Principles are crucial to the success of any leader, in any organization, in any industry!"
Stephen M.R. Covey
Many wonder if they have what it takes to achieve their dreams and get the results they've always wanted. We understand how hard it is to lead a team, a business, or even your own life. That's why after four decades of research, we have identified the 12 things great leaders and high achievers do to accomplish extraordinary results! Leaders, managers, and employees have finally found something they can use to create sustainable success.
Regardless of your current situation, Becoming Your Best provides solutions to meet your needs. Explore our programs and products to find the service or tool that is right for you.
As Seen On:

The BYB Guarantee
✓

   Customized training to meet your goals and objectives.

✓

   Skills and tools that produce results.

✓ 

  Fun and easy-to-implement material.

✓ 

  Framework to support long-term success.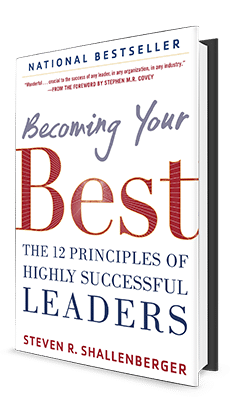 Customize Your Experience Today!
Talk with a Becoming Your Best representative.
Call us now at (888) 690-8764
Or fill out the form and we'll get in touch
To maximize your results and customize your experience, please input your information or call us today.