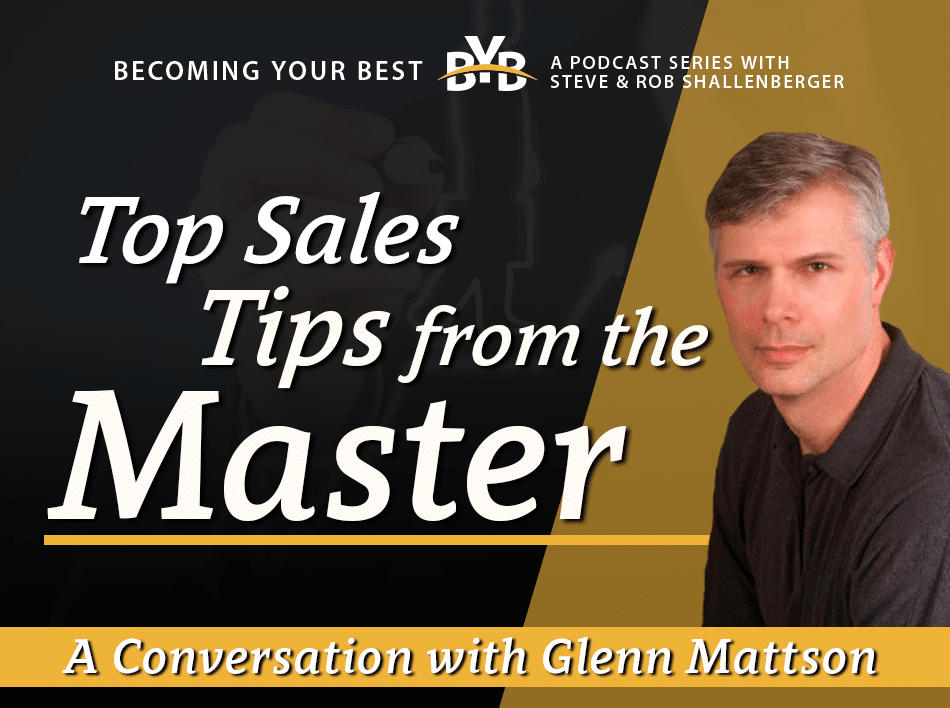 Top Sales Tips from the Master: Glenn Mattson
What separates high achievers from the rest?  They never give up.  "Failure is not a failure. Failure is nothing more than an outcome that you didn't want to happen during your planning process," says Glenn Mattson, president of Sandler Training in Long Island.
Glenn is a world class professional in sales and sales management.  He is a seasoned veteran of the selling profession, and his office consistently ranks in the top 1% of trainers worldwide.  He shares with us his wisdom on sales, sales management, and business.
Listen to learn:
How he deals with setbacks
His recommendations to help salespeople be more successful
The top three challenges sales managers face and how to conquer them
The top three challenges holding sales people from achieving their best
You can contact Sandler Training directly at: 631-726-3537 or learn more at Mattson.Sandler.com.
SUBSCRIBE TO THE PODCAST
EPISODE RESOURCES