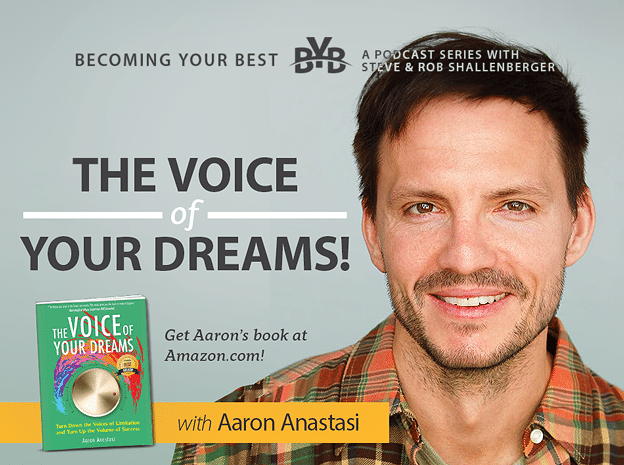 The Voice of Your Dreams!
Do you have a big goal you'd like to accomplish? Maybe you want to push your business to the next level, mark something off your bucket list, or try something totally new! Whatever the object of your desire, if you're waiting for inspiration to get started, you should know that inspiration is most often found on the other side of getting started.
Today, Aaron Anastasi joins us to talk about all the ways you can start working toward your goals by overcoming the voices of limitation.
What are the voices of limitation? Tune in to find out!
In this episode, you will…
Understand how changing your why might be the key to your success
Hear why being successful is all about staying on your path
Uncover what's holding you back in your life, and get rid of it
Discover what the voices of limitation are, and how to overcome them
Learn how to identify the voice of your dreams
SUBSCRIBE TO THE PODCAST
EPISODE RESOURCES
The Voice of Your Dreams by Aaron Anastasi