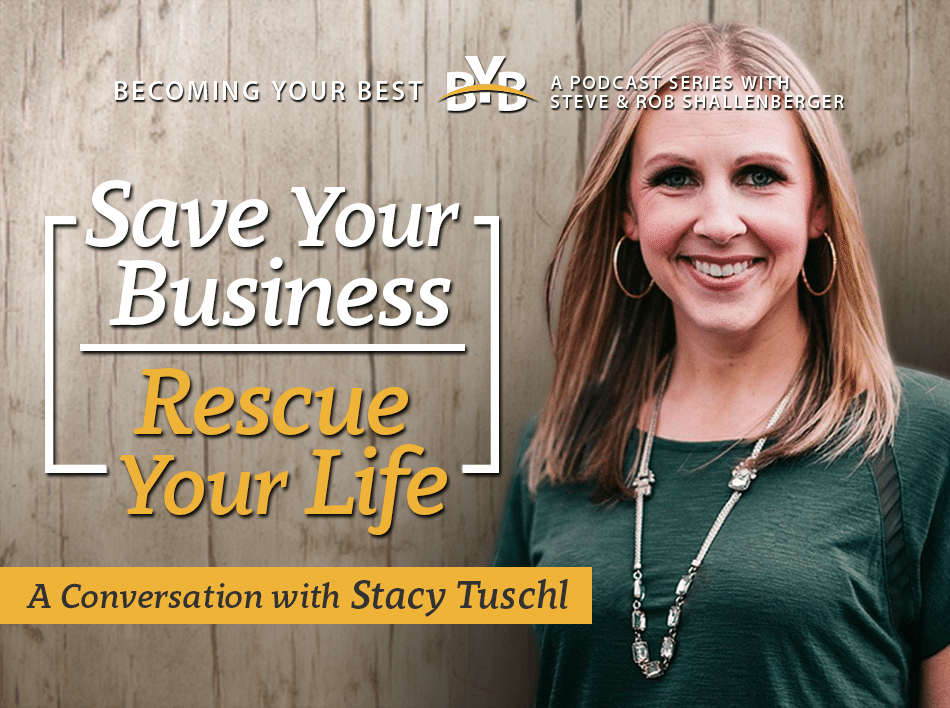 Save Your Business Rescue Your Life | A Conversation with Stacy Tuschl
Is your business worth saving?
That's the question Stacy Tuschl will help you find the answer to in this episode of the podcast.
Stacy is an Entrepreneur and Business Performance Strategist. She started her first business in her parents' backyard at the age of 18 and turned that company into a 7-figure business.
Now, she is here to help entrepreneur pull themselves out of ruts with her Business Rescue Roadmap. On this episode we talk with her about the challenges of turning your passion into a business.
In this episode, you will…
Learn how you can build upon your passion
Realize how you can be an internal entrepreneur while being employed
Discover why you need to evaluate the responsibilities you want to take on before you take the leap to running your own business
Hear how Stacy got her start teaching dance in her parent's backyard
Understand the importance of being consistent and authentic in order to repel the wrong people
SUBSCRIBE TO THE PODCAST
EPISODE RESOURCES
Is Your Business Worth Saving? By Stacy Tuschl