Becoming Your Best in Rwanda 2017
Influencing Community & Business
Discover tools and process that will improve your business and community. Improve relationships through effective listening and clear communication.
Vision and Goals
Learn how to create a positive and meaningful vision that empowers you everyday and learn the power of creating SMART goals that will help you achieve your vision.
Improving Through Leadership
Develop the characteristics of the world's highest achievers and how you can develop the same habits.
What you will get at this event
The US National Best-Selling book Becoming Your Best: The 12 Principles of Highly Successful Leaders
Hard hitting skills and tools to help you succeed in Business and Life
Help developing a personal vision
How to set goals that will give you actionable results
How to create raving fans and fiercely loyal customers
How to innovate with game-changing ideas that can transform you business
Networking with other outstanding leaders in Rwanda
5 ways to create sustainable entrepreneur success
 Date & Location
May 9th, Full-Day Conference.
Registration begins at 8:15am at the Kigali Serena Hotel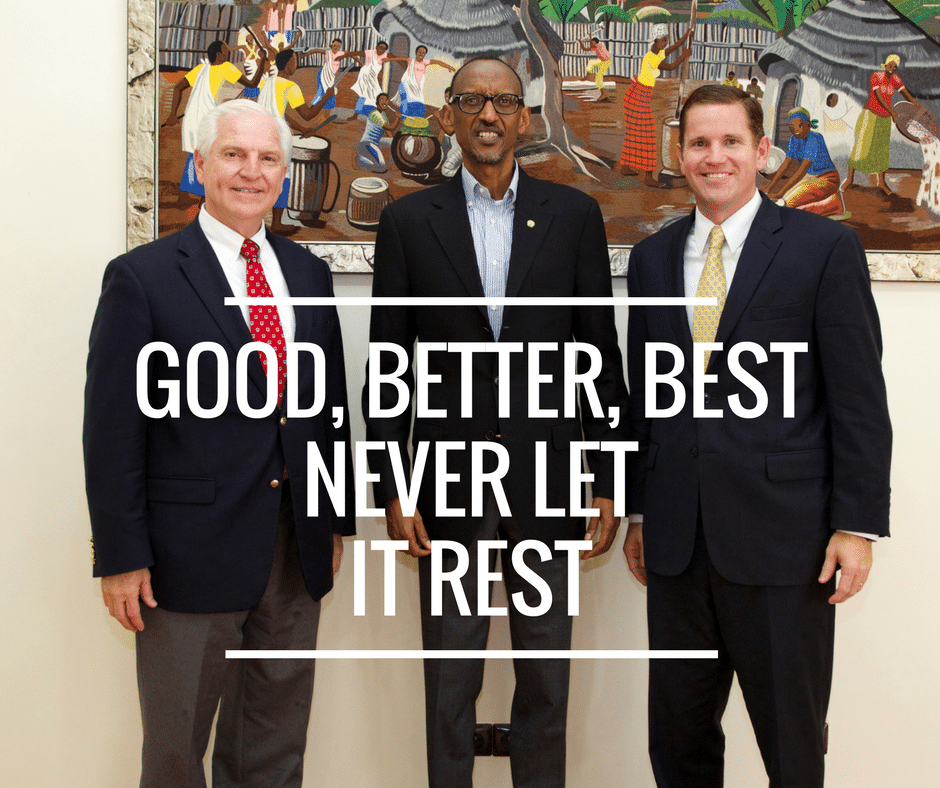 How to register
Tickets can be purchased prior to event via Mobile Money Transfer.
Transfer Rwf 25,000 ($30 USD) to +250 782697602 to reserve your seat. (Reception on the account of Martha Mwiza on behalf of Becoming Your Best)
Customize Your Experience Today!
Talk with a Becoming Your Best representative.
Call us now at (888) 690-8764
Or fill out the form and we'll get in touch
To maximize your results and customize your experience, please input your information or call us today.