You'll find below 7 impactful ways that you can support the people of Ukraine (4 of them are not financial).
This post aligns with BYB's "Support Ukraine Day." Regardless of when you read this article, today is an opportunity for you to engage, stand up, and make the world a better place.
Update & Conflict Overview (as of 22 April 22)
The war began on 24 Feb 22. The Russians expected a quick victory and the Ukrainians sorely disappointed them. Today the Russians have been pushed back. They have regrouped in the East and now wage a concentrated and horrific battle to gain control of Eastern Ukraine. It is bloody, destructive, and devastating to the region. Infrastructure, homes, supply chains, and food sources destroyed. Here are casualties of the 2022 war, to date:
2,900 (UN est.) to 24,000 (Ukraine est.) civilian deaths
An estimated 24% of civilian deaths are women and children
An estimated 25% of civilian deaths are men
50% are gender unidentifiable
2,000 – 4,000 (US est.) Ukrainian soldiers lost, 10,000 wounded
10,000 (US est) – 15,000 (UK est) Russian soldiers killed, 10,000 wounded
5 million refugees have fled Ukraine – 90 percent of them women and children. Poland has taken in as many refugees as the rest of the world combined, roughly 2.5 million. Romania has taken in 600,000, Moldova 400,000, and Hungary 450,000, and the remainder have gone around the globe. Sadly, Russia is now posturing to similarly and simultaneously move troops into Moldova under false pretense, as it did in Ukraine.
It is the horror of war and why the greater world population shuns it.
The Golden Rule
Principle 5 of the 12 principles of Highly Successful Leaders is "Live the Golden Rule." If you follow BYB, you've learned how kindness, empathy, caring, and practical emotional intelligence improve morale, retention, relationships, productivity, teamwork, and leadership. But in cases like this, the golden rule goes far beyond workplace performance.
Living the golden rule touches at the very heart of what it means to be human. To feel. To see another human suffer and suffer with them. It invokes empathy, sympathy, charity, compassion, love, and kindness.
This post is a call to live the golden rule, to be human and feel with the people of Ukraine.
7 Ways To Support Ukraine and Ukrainians
1. Buy Ukrainian – #SpendWithUkraine
A movement recently started called, "Spend With Ukraine." There are products and services that you may already be looking to buy that you can buy out of Ukraine. To that end, Ukrainian entrepreneur Andrey Klen has pooled these products and services together on one site so that we can support these companies and their people: spendwithukraine.com
Many are not aware that Ukraine is an innovation, developer, and world tech hub – Grammarly, Petcube, Ajax Security Systems, Preply, CodeGym, YogaGo, and many more are based there.
In the words of Klen, "If you spend with Ukraine, you are supporting the economy. The companies are spending money building and supporting the army." He points out that while armies win battles, economies win wars. Many of these companies have instituted "firing freezes" and maintain wages, including for refugees and those fighting in the war. Let's help them out: https://spendwithukraine.com/
2. Share the #SpendWithUkraine Campaign
Share the above site with your family and friends on social media, via email, in your conversations or however you like – support the #SpendWithUkraine movement! Let people know what you've bought, what you can find, or what they may like. See a product or service you like? Share it via the site on social media!
3. Outsource to Ukrainians
Most leading tech companies have developer and support teams based in Ukraine – basically all tech companies (sidenote, BYB does as well). Some of the best minds are based in Ukraine. You can access this network of amazing talent as well by outsourcing professional services that you may need – think graphic design, web design, UI/UX development, coding, product design, ad agencies, and more. You can find some of the best in the world and help some of the best people in the world while you're at it. Winning for everybody 🙂
So, try outsourcing through services like UpWork, Fiverr, SolidGigs, and Toptal with people in Ukraine.
4. Stay Informed & Engaged
Apathy and indifference are the enabling force for tyranny. This war will continue on, but don't fall victim to "psychic numbing." Engage, follow, advocate, protest, support, and feel with the people of Ukraine until they have won back their homes. Connect, and stay connected.
5. Moral Support for the People of Ukraine
When 9/11 happened, we remember getting messages and support from our friends in Europe and around the world. It was such a boost in our time of loss. The people of Ukraine can use support and encouragement, even if it's a picture and hashtag letting them know you're thinking of them. One of our team members shared this photo of three homes down their street that are flying the Ukrainian flag – you too can show support and find ways to lift the spirits of those in Ukraine. Use the hashtag #StandWithUkraine to let them know they have the world behind them!

6. Share This Post with Family and Friends
This is a unique post because it shares more ways to support Ukrainians than simply donating (though that is hugely impactful). Please share it on social media, with family, and with your friends – let's do everything we can to make a difference:
– https://www.becomingyourbest.com/project/7-ways-to-support-ukraine/ –
7. Donate
All of the below charitable sites are vetted and have boots on the ground helping:
Kidsave, which is both providing humanitarian aid to refugees and is active in evacuation attempts from besieged areas. Find out more here.
Save the Children, an international charity providing children with food, water and safety. Donate here.
CARE, an international aid organization aiming to provide food, water, hygiene kits, social services and more to Ukrainians in need. Donate here.
Project HOPE, a humanitarian organization that provides medical supplies and assistance to refugees both in Ukraine and once they've fled to surrounding countries. Donate here. 
Nova Ukraine, a Ukraine-based non-profit that provides civilians with everything from baby food and hygiene products to clothes and household supplies. Donate here.
Airbnb.org, which is looking for a different kind of donation. The charitable arm of Airbnb has pledged to temporarily house 100,000 people fleeing the conflict, and it's looking for people to volunteer their homes. Find out more and get involved here. 
Revived Soldiers Ukraine, which funds medication and medical supplies for army hospitals on the front line. Donate here.
Sunflower for Peace, which provides first-aid backpacks to doctors and paramedics on the front line. Donate here.
Wrapping Up
The history of our modern world is being written right now, today, by how we respond to tyrannical aggression. By how we respond to fellow humans in need. Take a moment to act, help write that history, and play a part.
Thank you for helping.
Thank you for joining us. Let us #StandWithUkraine
"There is no better exercise better for the heart than reaching down and lifting people up." John Holmes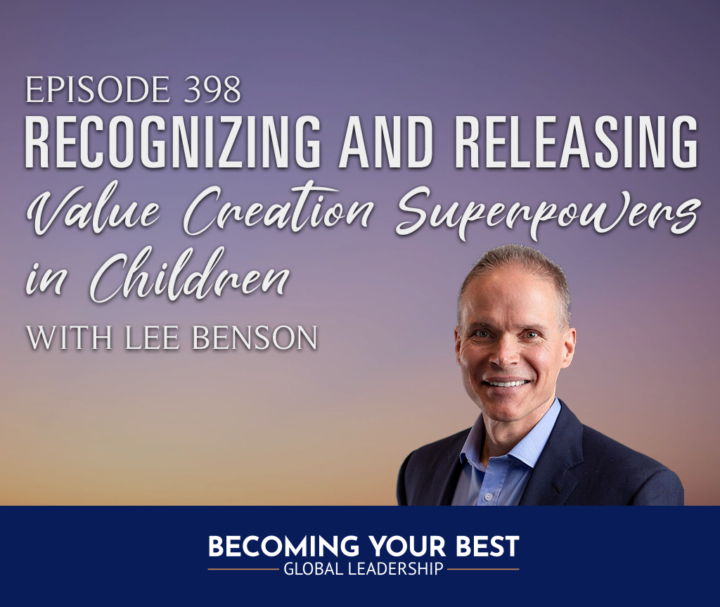 Podcasts
Tune in to Episode 398 and learn more about Lee's unique perspective on leadership, conveying values, and preparing children to become their best.
Listen In »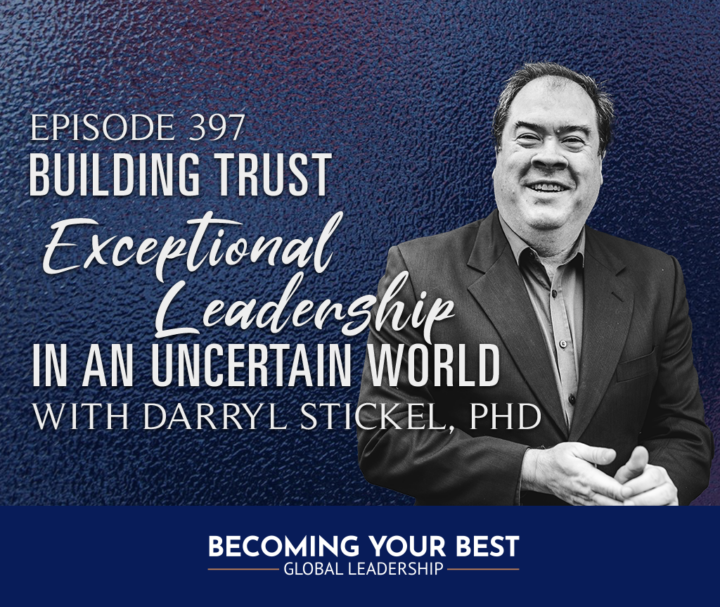 Podcasts
Tune in to Episode 397 and discover the secrets to building trustworthy connections with your team, family, and business partners.
Listen In »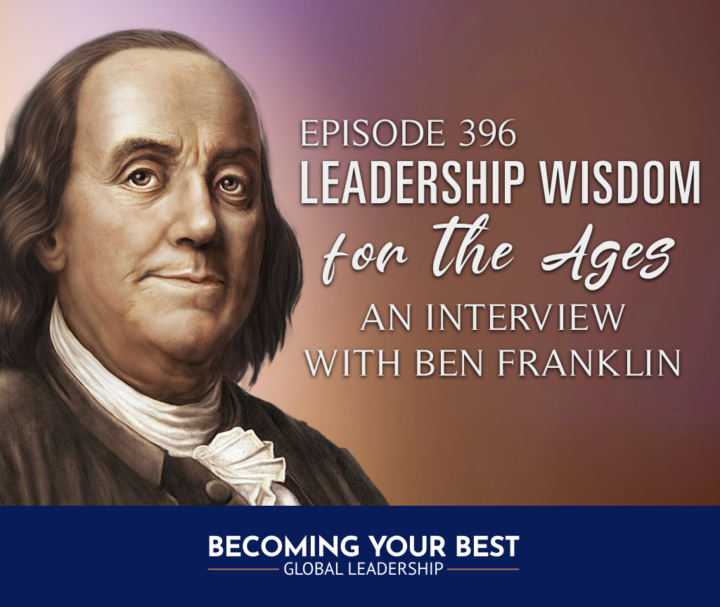 Podcasts
Tune in to Episode 396 of Becoming Your Best, learn to cultivate and flourish the 13 virtues, and let them guide you through building a life by design and a more intentional existence.
Listen In »