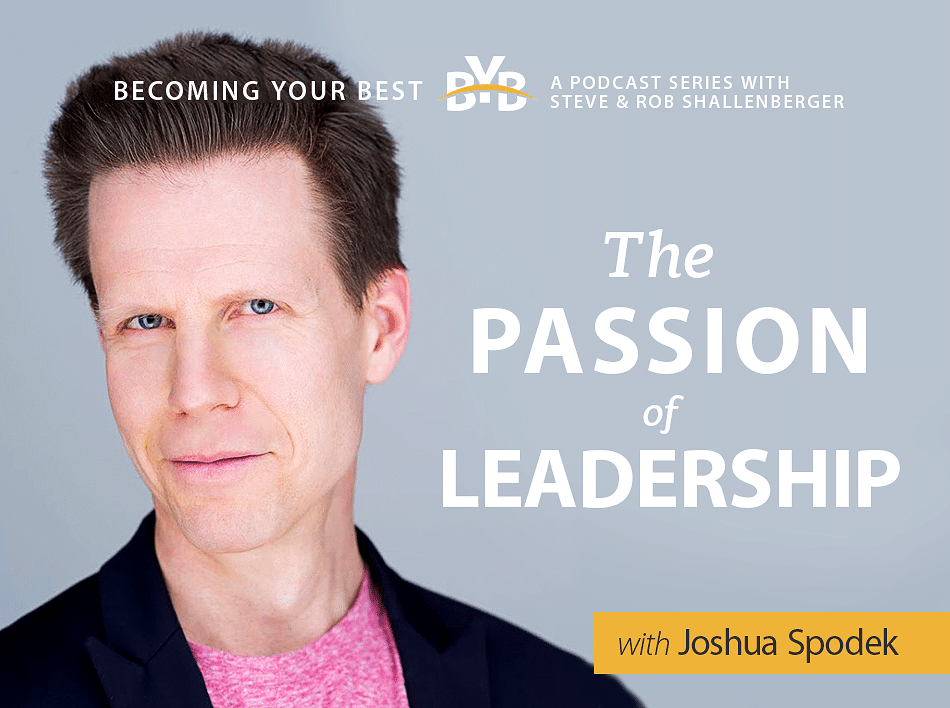 The Passion of Leadership | An Interview with Joshua Spodek
If you are going to become a good pianist it takes practice.
If you want to be a good athlete it takes practice.
The same goes for becoming a good leader.
Joshua Spodek earned such praise as "Best and Brightest" (Esquire Magazine's Genius Issue), "Astrophysicist turned new media whiz" (NBC), and "Rocket Scientist" (Forbes Magazine and ABC News) with success in such diverse fields as science, invention, entrepreneurship, art, leadership, coaching, and education.
Joshua started his first venture over twenty years ago and has led, coached, taught, and developed courses since. Before then he helped build an x-ray observational satellite into space. You will find no one more passionate or effective at finding, expanding, and developing your leadership potential. Every major media source has covered him.
In this episode of the podcast, we talk to him about the important leadership principles covered in his new book Leadership Step-by-Step.
In this episode, you will…
Hear how Joshua handled being a "science guy" in business school including the embarrassment of not know what "gross" and "net" meant
Learn how make meaningful connections with those around you
Understand that great leaders aren't born with a 'leadership gene'; great leaders develop the necessary skills and gain confidence through practice and hard work
Realize that most of leadership is supporting people on the team so they aren't distracted from the work they need to be doing
SUBSCRIBE TO THE PODCAST
EPISODE RESOURCES
Leadership Step-By-Step by Joshua Spodek