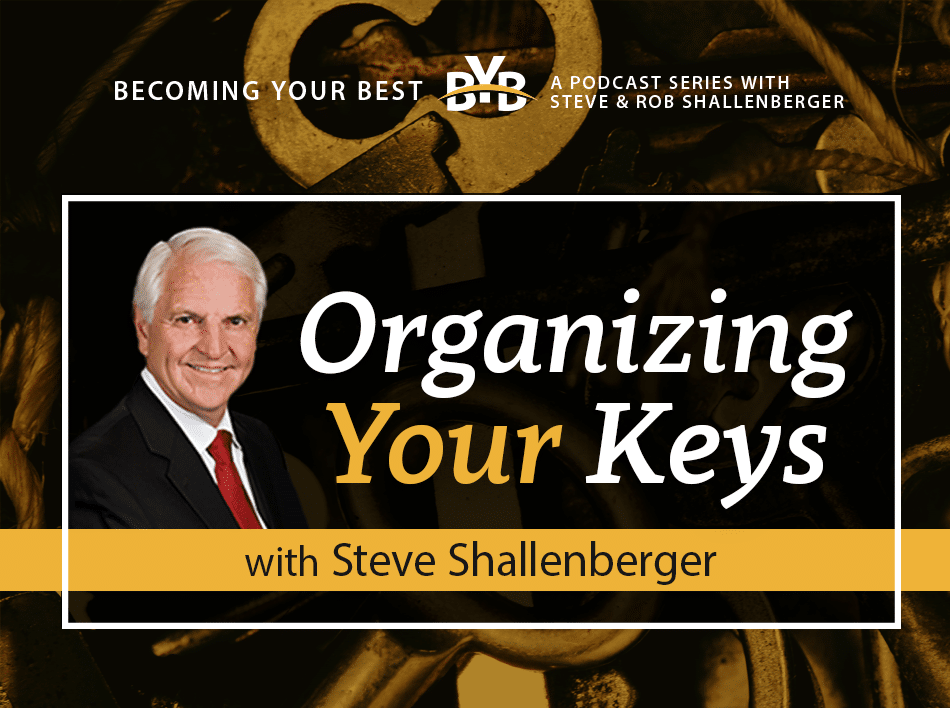 Organizing Your Keys
Have you ever lost your keys?
A simple misplaced key, wallet, or phone can send you scrambling through the house causing frustration, stress, and potentially even make you late for that important meeting.
Why not eliminate that strain with a few simple steps?
Steve shares a personal experience that has helped free up time and mental energy for more productive uses.
In this episode, you will…
Learn why it's important to eliminate the little stressors
Learn to better manage your time by thinking ahead
Discover the four steps to organizing your keys
SUBSCRIBE TO THE PODCAST
EPISODE RESOURCES