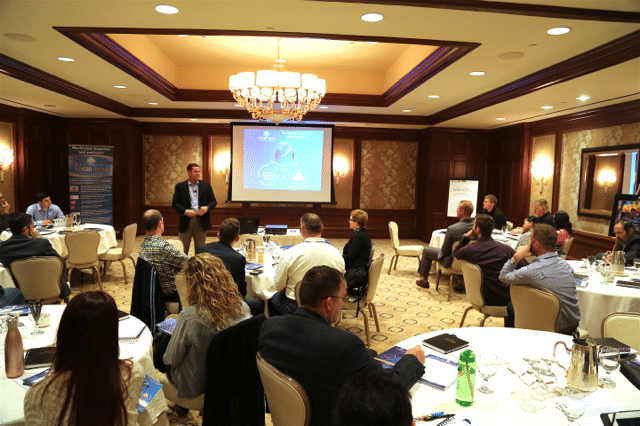 The LIVE 1 Day Workshop in SLC Was a Huge Success!
Key Utah business leaders gathered at the Little America on March 14th to learn about the 1key secrets smart and savvy leaders use to become their best selves and achieve sustainable success.
The event, sponsored by Becoming Your Best Global Leadership, LLC, focused on the 12 Principles of Highly Successful Leaders. These 12 principles were developed by our Founder, Steve Shallenberger, from over 40 years of research and success as a business leader.
Many came to this event wondering if they had what it takes to take their business to the next level… After experiencing the transformational power of the 12 Principles of Highly Successful Leaders first hand, that all changed.
Steve and Rob Shallenberger taught the guests:
How to smash your previous sales targets
22 ways to create a world-class customer experience, for your customers and employees
How to set a vision both for yourself, your business and your team
How to use the 6 Step Process to solve problems and develop a solution plan
How to effectively manage your time by prioritizing what matters most and when it matters
Five steps every leader needs to know to lead a peak performing team
Those who attended came away with both the mindset and the skill set that separates great leaders from the pack!
Jerry Jones Jr., from the Dallas Cowboys said after attending a Becoming Your Best workshop, "We found the 'Becoming Your Best' seminar to be extremely effective for our group. It is a fast paced interactive approach which brings great energy into the room. It was time well spent."
We are sorry we missed you in Salt Lake!
Do not miss out on the next event:
Portland, OR – May 18: Registration Info
San Diego, CA – August 8: Registration Info
Los Angeles, CA – August 9: Registration Info
San Francisco, CA – September 19: Registration Info
Dallas, TX – November 9: Registration Info