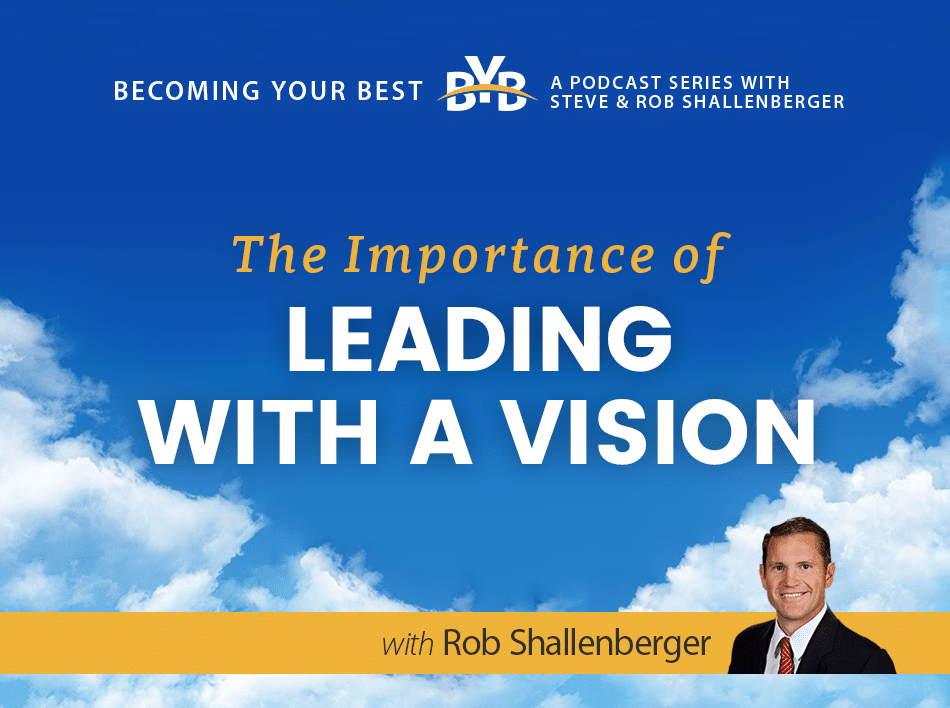 The Importance of Leading With A Vision
Do you want to create a team culture by design or by default?
A culture by design only happens when you have a clear, compelling vision in place.
A clear vision is what drives leadership and action in an intentional direction.
But have you taken the time to create a vision for your team?
…your family?
….yourself?
In this episode we will walk you through the process for creating a compelling vision in all three areas of team, family, and personal.
Leading with a vision is Principle #2 of the 12 Principles of Highly Successful Leaders and it's one of the most important because without a clear vision your efforts can quickly lead you off track or be diluted from focusing in too many directions.
In this episode, you will…
Discover why a clear vision is a critical piece of the puzzle for creating team alignment
Learn why creating visions for your team, family, and yourself is essential
Learn the four question process for creating a vision that creates buy-in from your team
Realize that a personal vision is the seed of your legacy
SUBSCRIBE TO THE PODCAST
EPISODE RESOURCES
Breakthrough Leadership Conference