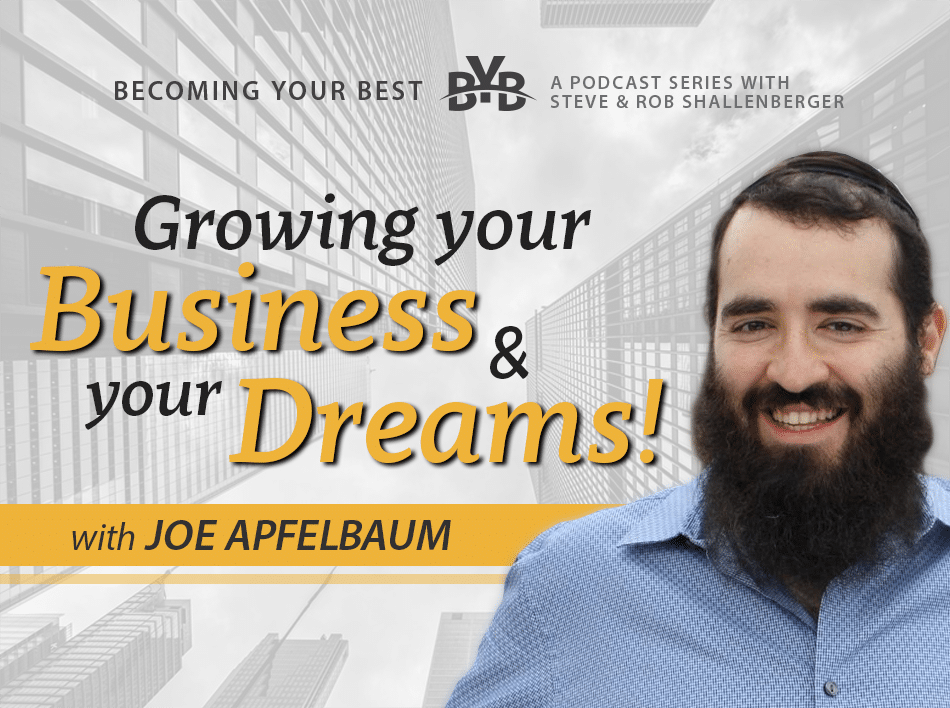 Growing Your Business and Your Dreams!
Do you put your business's marketing campaigns on the backburner because more important things come up? What if we told you how much money you were leaving on the table by not putting marketing at the top of your list?
Ajax Union founder and CEO, Joe Apfelbaum, joins us today to talk about just that – the power of marketing and how integral it is to growing your business.
Tune in to get Joe's three basic steps for building a social media campaign, hear about his upcoming book, From Average Joe to CEO, and get insights on how to build a successful business based on things you're already doing to provide others with value.
In this episode, you will…
Learn how to build your brand using digital marketing
Discover how important a cohesive marketing strategy is for building your brand
Get insights on leveraging the competition to grow your business
Understand how you, too, can transform your business from transactional to relationship-based
Realize that marketing is all about testing
SUBSCRIBE TO THE PODCAST
EPISODE RESOURCES
Joe Apfelbaum Twitter @JoeApfelbaum
Ajax Union Digital Marketing Agency