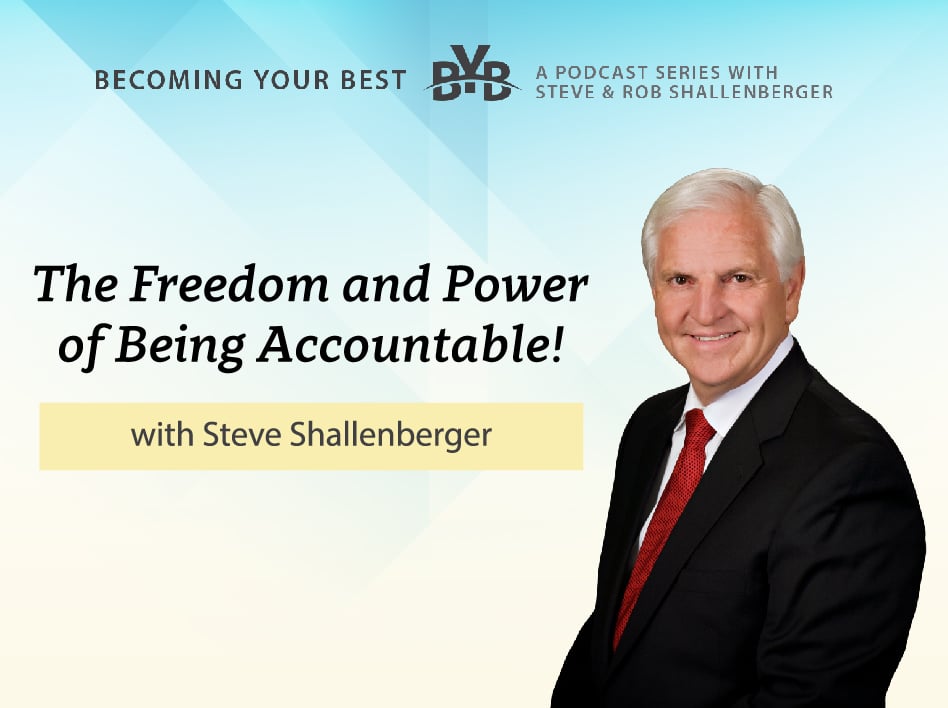 The Freedom and Power of Being Accountable!
Have you ever talked to a customer service representative who refused to take responsibility over a mistake?  How did that make you feel about the company?  Accountability has a huge influence on trust and who we decide to do work with.
Is there a culture of responsibility and accountability in your company?  So often we get stuck in a cycle of finger pointing.  The principle of being accountable is such an important element of becoming your best.
We discuss:
What accountability REALLY means
How accountability affects you in business and at home
Three things we can do to build more accountability
A 21-day challenge that can change the way you think
SUBSCRIBE TO THE PODCAST
EPISODE RESOURCES
Breakthrough Leadership Conference: 12 Principle of Highly successful Leaders
How to Win Friends and Influence People