Today's topic is something that touches every single one of us and is critical to our success and happiness in life. What can we do when we are faced with tough times? We will talk about pushing through challenges, adversities, and setbacks!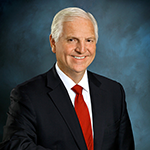 Steve Shallenberger
Founder, Becoming Your Best
CEO, executive, corporate trainer, and community leader.