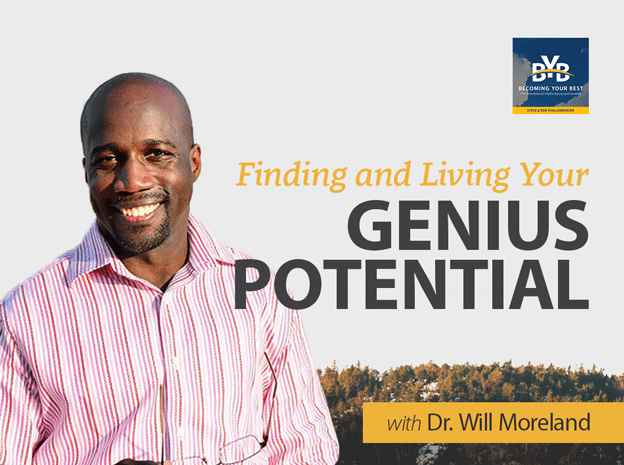 Dr. Will Moreland | Finding and Living Your Genius Potential
We asked you to let us know what topics you would like us to cover to help you enrich your life personally and professionally. We heard you out and decided to invite best-selling author, international speaker, and leadership trainer, Dr. Will Moreland, to answer some of your questions.
Growing up in Compton,Will's environment did not necessarily encourage him to realize his own potential. In fact, he faced a lot of challenges early on in life. But after joining the Army and discovering his true calling, Will has worked hard to inspire leaders around the world to "live genius".
In this episode, Will and I will discuss…
What set him on a pathway to realize his own potential
Will's turning point
How you can influence and transform the lives of others
His strategies for staying motivated
How to find the positive in a negative situation
The advantage of setting big B.A.G.S (Bold Audacious Goals)
How crucial accountability can be when you're trying to stay motivated
Why it's so important to not be afraid of failure
SUBSCRIBE TO THE PODCAST
 RESOURCES