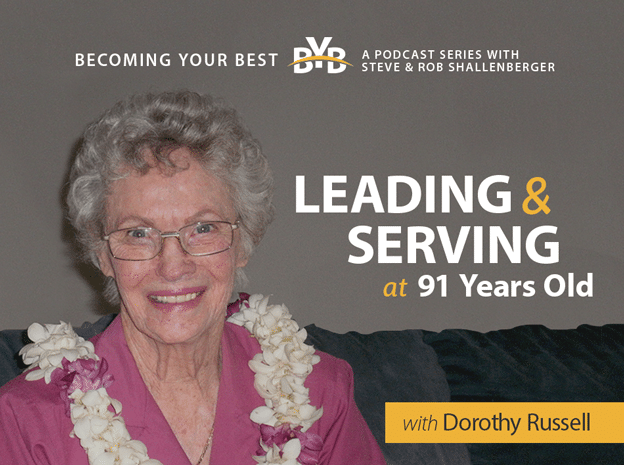 Dorothy Russell | Leading & Serving at 91 Years Old
Today's guest reminds us that being a true leader is not always about position, title, or power; it is about influence. Along with her late husband, Gardner Russell, she has served as a civic, political, business, and social leader across the Americas throughout her illustrious life.
Even today at ninety-one years young, Dorothy manages numerous properties, supports charities, and  holds an honorary position on a board of directors.
In this episode, you will…
Hear how Dorothy realized her potential in high school through debate team
Be inspired by how she contributed to the war effort in a male-dominated field during WWII
Learn how she met and fell in love with her lifelong partner, her husband Gardner
Find out how Dorothy has learned to handle setbacks and tragedies in life and business
Discover how she continues to contribute in big ways to her community and the world
SUBSCRIBE TO THE PODCAST