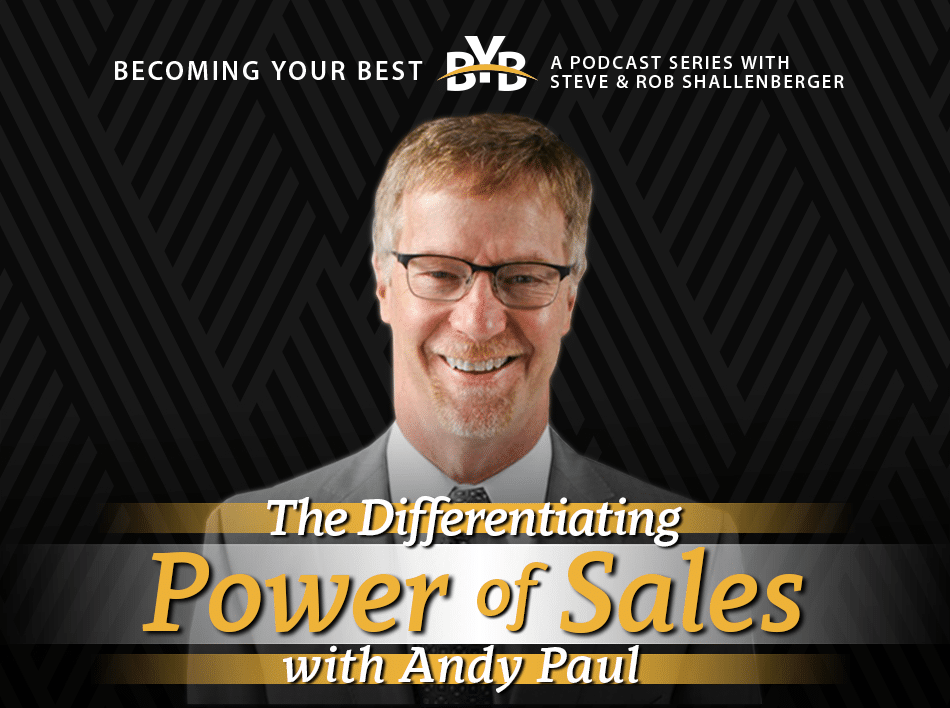 The Differentiating Power of Sales
Are you looking to grow your sales knowledge and take your business to the next level?  It isn't enough to know the basics. You have to stay curious.  At the end of the day, the real differentiation starts with, you, the salesperson.  Author and sales guru, Andy Paul, shares with us the critical elements of being successful at sales.
Andy Paul is a best-selling author, podcast host, and international sales guru.  His books Zero Time Selling and Amp up Your Sales are read by salespeople, marketing managers, and CEO's alike.
We'll Discuss:
Providing value in every step of the sales process
Disqualifying prospects
MILT – what's it mean and why it is so important
Dealing with career setbacks
Finding a company with the "right fit" for you
You can learn more from Andy on his podcast, Accelerate! Sales. Profits. Growth.
SUBSCRIBE TO THE PODCAST
EPISODE RESOURCES
Accelerate! Sales. Profits. Growth on iTunes
Zero Time Selling on Amazon
Amp up Your Sales on Amazon