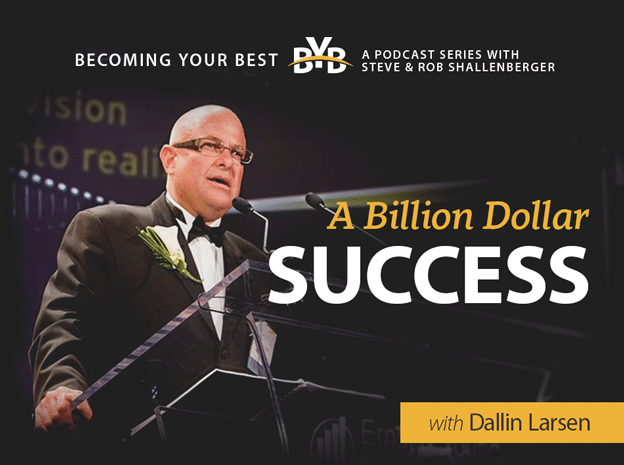 Dallin Larsen | A Billion Dollar Success
Today I have the pleasure of speaking with an incredible guest who will transform your business and your life. A serial entrepreneur, Dallin Larsen is an inspiration in my life, as well as a dear friend of mine. Throughout his illustrious career, he has created literally billions of dollars in revenue and started countless global enterprises.
In his senior year of high school in a rural town in Idaho, as he watched his classmates walk across the stage accepting scholarships and various other awards, Dallin arrived at the realization that he was meant for great things, but his time had yet to come. He found his calling as an entrepreneur and through that rocky road full of triumphs and tribulations he has learned many life lessons along the way.
In this episode, you will…
Hear from Dallin how his upbringing led him to where he is today
Learn how important it is to surround yourself with people who inspire you
Discover Dallin's tips for developing authentic priorities as a leader
Find out how you can motivate your team to reach their potential
Learn the value of authenticity as a leader in your personal and professional life
Hear an uplifting poem Dallin shares from a challenging time in his journey
SUBSCRIBE TO THE PODCAST
 RESOURCES