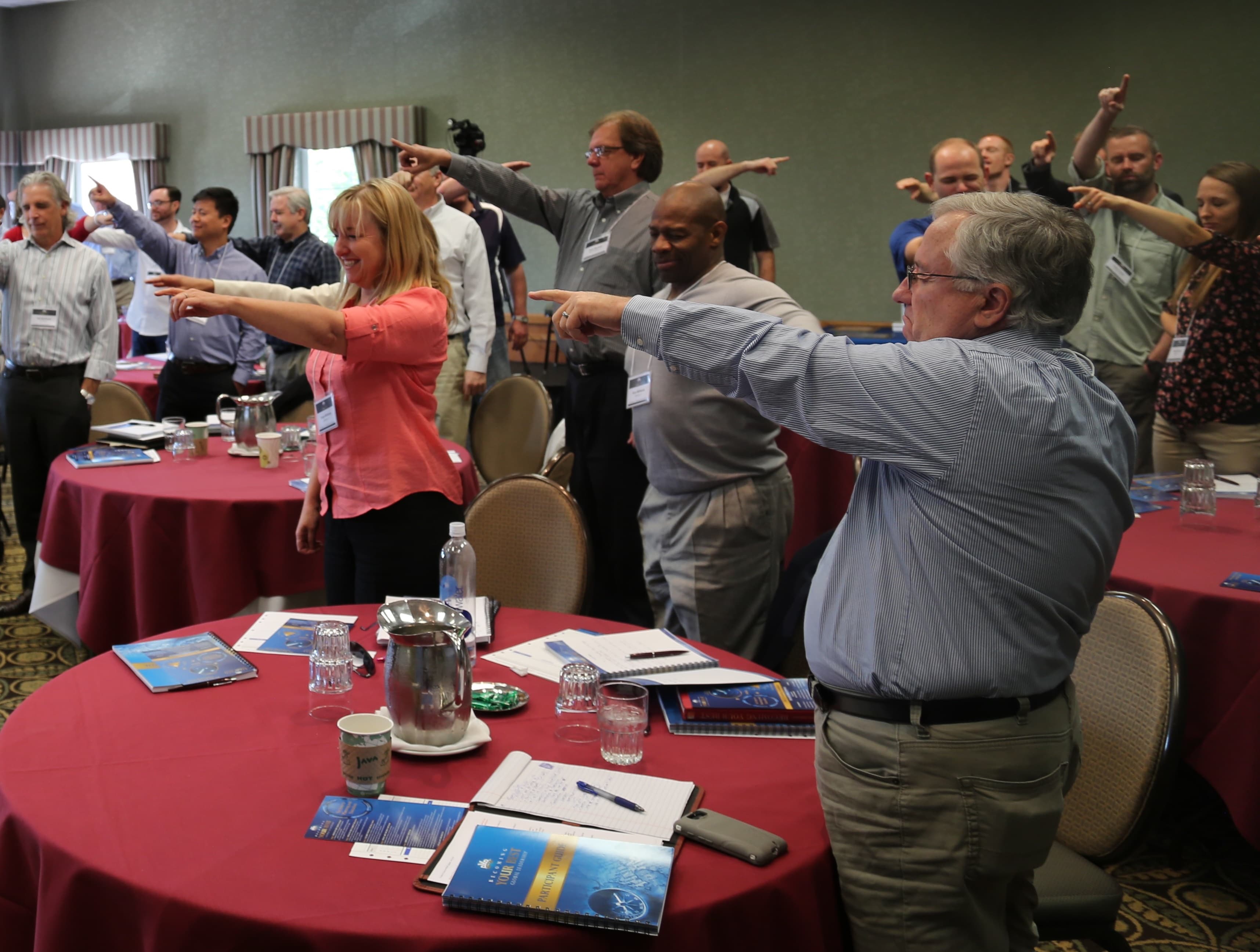 Be Guided By A Powerful Vision
The above image is a common response when we ask groups to point North. They point in many different directions because many simply do not know or are confused by new surroundings.
In most businesses and organizations, there is a similar response when employees are asked what their corporate vision is. About 9 out of 10 times they don't know and offer vastly different answers. Each employee is headed in their own direction, causing wasted time, money, and efficiency. In these cases, any existing vision is not very effective.
An effective vision or mission statement is not a wall ornament! A vision is something that every employee and leader should know and understand. It is something that gives clear direction in the absence of leadership and should be referenced often–like at the beginning of every meeting for example.
A vision can vary in length and simplicity. What's important is that everyone knows and understands it, and that individuals and groups make decisions based off of the vision.
Here are some examples of visions from successful organizations:
Southwest Airlines: We operate with a Warrior Spirit, a Servant's Heart, and a Fun-LUVing Attitude.
Apple (in 1980): To make a contribution to the world by making tools for the mind that advance humankind.
Becoming Your Best: We over-deliver and provide an outstanding customer experience.
Government of Rwanda: Transform Rwanda into a middle-income country by the year 2020 and into a knowledge-based economy. *Read our blogpost about Rwanda's Vision 2020.
Avon: To be the company that best understands and satisfies the product, service, and self-fulfillment needs of women–globally.
Ritz Carlton: We are ladies and gentlemen serving ladies and gentlemen.
A clear and inspiring vision will have an enormous positive impact on you, your organization and on the world. If you are not doing so, use your vision frequently in meetings, communications, and interactions with your team. Everyone should know, understand, and work towards the vision.
If you know someone who could benefit from using a strong vision, share this post with them by emailing it or sharing it on Twitter or Facebook.
https://www.becomingyourbest.com/blog/lead-with-a-vision/