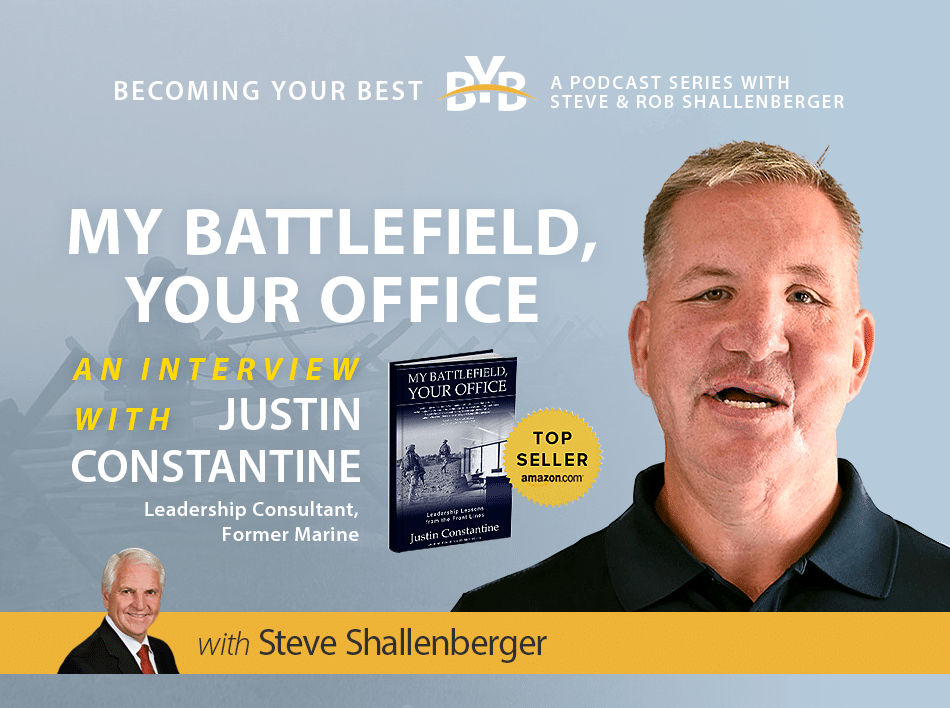 My Battlefield, Your Office | An Interview with Justin Constantine
Every year, millions of managers and supervisors get promoted into management positions without learning how to successfully lead a team.
As a result, many of them find themselves at the top of the corporate ladder while lacking the training to lead.
Justin Constantine wants to change that.
As a Marine officer, Justin volunteered for deployment to Iraq in 2006, and served as a Civil Affairs Team Leader while attached to an infantry battalion. While on a routine combat patrol, Justin was shot in the head by a sniper.
Although the original prognosis was that he had been killed in action, Justin survived. Through teamwork and a positive mental attitude, he has had quite a successful recovery.
Justin is a great example of living the 12 principles of Highly Successful Leaders, particularly of doing WHAT MATTERS MOST and LIVING THE GOLDEN RULE and the vital role they play in being successful as a leader.
He applies his incredible story of overcoming adversity to every level of an organization, and all audiences to move beyond the challenges they are facing in their own lives.
In this episode, you will…
Discover the importance of getting other people involved in your life
Learn that you need to regularly set aside space to identify how you want to spend your time
Learn your number one priority as a leader
Realize the power of leading from the front
SUBSCRIBE TO THE PODCAST
EPISODE RESOURCES
Breakthrough Leadership Conference